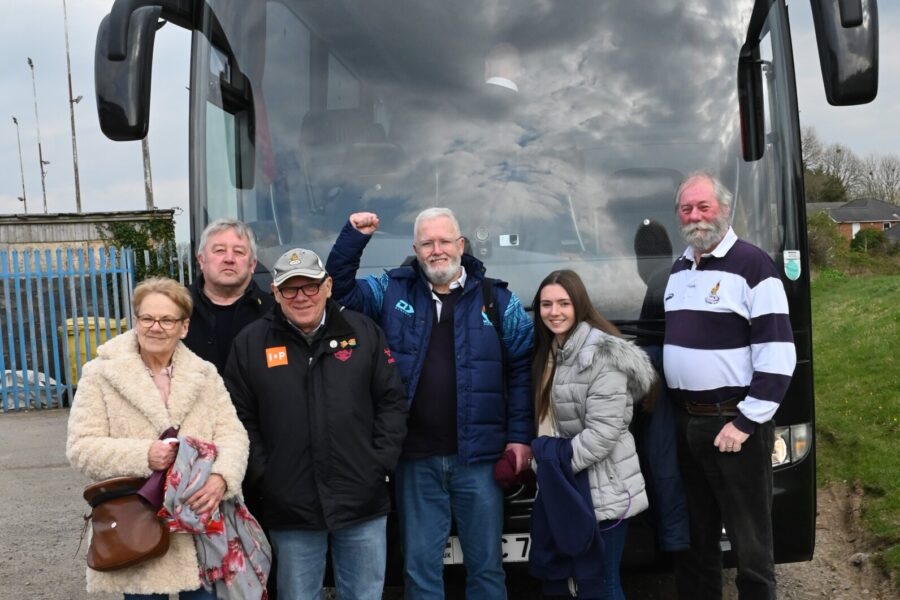 As detailed in our previous statement, the Championship Cup Final is confirmed to take place at Ealing Trailfinders Sports Club this weekend (21/05/22, KO 15:00).
As normally conducted for all of our away fixtures, the Coventry Rugby Supporters Club (CRSC) have kindly arranged for a number of coaches to ferry the Coventry faithful back and forth. This Saturday, their coaches will head to the Capital for the last game of the season!
Tickets for the supporters' coach will cost £20 for CRSC members, £25 for non-members and U18s travel at a reduced cost of £10. For all supporters coach enquiries or to book your seat on the bus, please email CRSC1874@gmail.com.
The supporters coaches will depart and return to Butts Park Arena. The car park will be open for supporters to leave their cars during the day but please note that the car park is pay and display.
To ensure no supporter is travelling on an empty stomach, breakfast baps will be available to purchase prior to departure at 9 am.
Finally, although the Championship Cup Final will be played away – the party returns home!
Upon returning to Butts Park Arena from London (approx. 7:30pm), Coventry Rugby will be hosting an after-party in the Jon Sharp and Millerchip bar where you will be able to celebrate the season – and fingers crossed a new trophy, with the players and coaching staff. Food will be available and all bars will be open with live music and entertainment too. Entry to the after party is free and open to all supporters, whether you have been able to attend the Cup Final in London or not.
We look forward to seeing as many of youas possible in London this weekend and even more at the after-party when we return home. As always, come on Cov!!