Askews Platinum Membership – our most exclusive offering, allows supporters to enjoy the game in style with access to a private bar, plus hot and cold food at every game.
Your Membership will include access to all home matches for the 2023/24 season, including pre-season friendlies (dates, times and opposition TBC). 2023/24 Cup home matches will also be included in your Season Membership. We can guarantee at least 17 home fixtures – as well as access to Twickenham ticket ballots for England internationals and a free event with the squad.
What do you get with an Askews Platinum Membership?
Askews Platinum Membership
Private area to watch games with a private bar
Premium hot and cold food offering
Entry to all Championship league matches
Entry to pre-season home fixtures (dates, times and opposition TBC)
Entry to all home cup matches in the brand new cup format with both Championship and Premiership opponents
Entry to 'Gift to the Community' fixtures across the season (TBC)
Discounted prices at the Sporting Club
10% discount in the Club Shop
15% discount on additional match tickets
15% discount on rugby camps
10% discount on pitch hire
5% discount on match hospitality
Twickenham tickets ballot access
Free entry into an event with the squad, including complimentary food.
'REFER A FRIEND SCHEME'
This season we have introduced our 'Refer a Friend' scheme, whereby if you are renewing your Season Membership and also introduce a new season member, then you will both benefit from 15% off your Season Membership price.
To be considered a 'new' member, you must not have had a Season Membership at Coventry Rugby for the last 3 seasons (2022/23, 2021/22, 2020/21).
The deadline for this scheme will be Saturday 4th June 2023.
Click here to 'Refer A Friend'.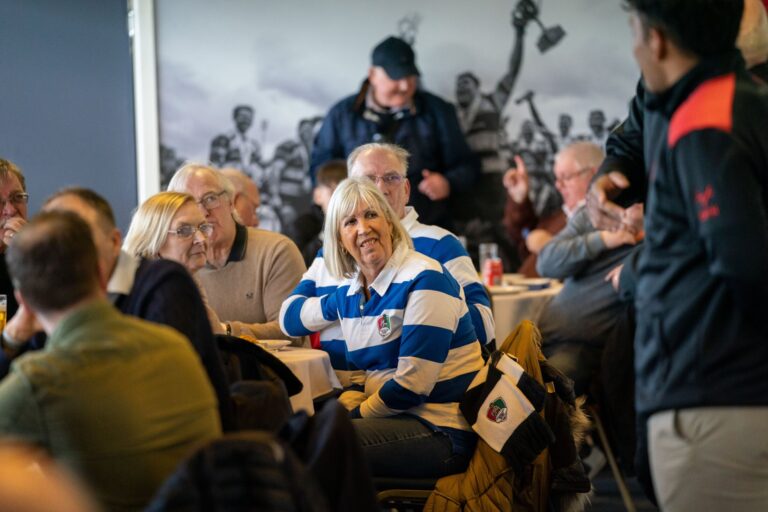 Membership prices
XL Motors Stand
XL Motors Stand
£700 per person (£41.18 per match)
How to book
If you are an existing Season Member please click renew below. You will need the email used on your account to log in and renew. Please refer to the email correspondence from the club for more guidance.
If you didn't have a Season Membership last season and wish to buy one for the 2023/24 season, click purchase below.
If you wish to set up a direct debit, please enter either 'directdebit4' (4 month) or 'directdebit8' (8 month) into the voucher code area and we will contact you to set up payment.
If you have any issues, please call the Butts Park Arena on 024 7623 1001 (Monday to Friday – 12.00 pm to 4.00 pm). You'll need to pay via credit or debit card and have a valid email address.
Alternatively, email our enquiries inbox.
Membership FAQ
Can I have the same seat as 2022/23?
Your seat will be held for one month on the booking system until the 4th of May 2023. They will then be released for general sale. You must use the renewal page to renew your seat. Click here to renew.
What does the season look like?
We can guarantee 17 home matches in the 2023/24 season, including home league fixtures. Home pre-season friendlies will be included but are yet to be confirmed. Coventry Rugby is likely to include 'Gifts to the Community' fixtures as previously done in the 2022/23 season.
The 2023/24 campaign also has the added excitement of a brand new cup competition, which will involve both Championship and Premiership teams. Whilst the structural details of this cup competition are still to be finalised, a number of mouth-watering match ups against familiar Championship sides and less familiar top-tier opponents will be guaranteed when you purchase a 2023/24 Season Membership.
I'm a disabled Member; how do I buy? You'll get a Blue and White Membership at a discounted rate. If you are renewing your membership, or if you are looking to become a new member, please call Butts Park Arena on 024 7623 1001 during office hours and we'll help you order your membership.