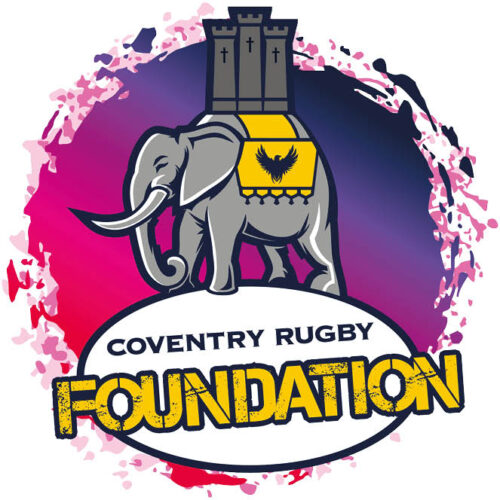 Who we are
The Coventry Rugby Community Foundation and the club's community team work tirelessly to use the power of sport to improve health and well-being across the city and beyond.

Working closely with local schools and other agencies we provide opportunities for young people to realise their potential and achieve the very best they can.

Our community work is expanding all the time, providing over 100 hours per week of physical education to schools in Coventry, Warwickshire and Birmingham.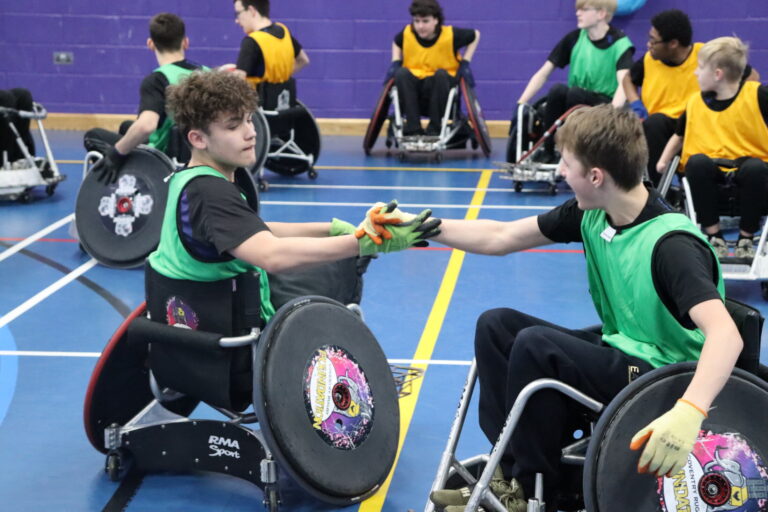 What we do
We invest in our community to create opportunities for young people to fulfil their potential. In 2020/21, we linked up with more than 20 schools in Coventry, Warwickshire and Birmingham. By coupling rugby and education, we provided more than 100 hours per week of engaging physical activity, and we're extending our Schools Programme even further.
Through a variety of programmes and projects, Coventry Rugby Foundation will run more health education, multi-sport provisions and literacy classes than ever before. We'll be reaching out to Primary, Secondary and Special Educational Needs and Disabilities (SEND) schools to provide skills, interaction, education and inspiration from attainable role models.
By interacting with young people in schools, and with other agencies involved in youth provision, we have a huge opportunity to influence the opportunities and potential in community.
We provide nutritional meals in school holidays to those impacted by food poverty, we deliver coaching sessions for mixed ability and wheelchair rugby, and we create unforgettable matchday experiences for kids' rugby teams. Rugby is a game for everyone and we want to get all kids active. 
Community Projects
PROJECT 500
• Multi acitivity camp
• Provides a safe and friendly environment for children living in children & young people in need
• 2 meals a day
• Hamper of food to take home
COVENTRY STAMPEDE
• Our team is leading the way for disability sport in Coventry
• Competes in GBWR 5s national competitions
• Weekly sessions
• Ages 12+
RUGBY AND READING
• Supporting schools, in and out of the classroom
• Multi-sport activities to get children active
• Working with teachers with one to one reading sessions for all children
WALKING RUGBY
• Strictly no running
• Ages 50+
• Non contact format of the game
• Played on half a pitch
• Weekly sessions
• Fantastic social environment
NELLY'S RFC
• Inclusive rugby sessions for abled and disabled
• Mixed age and ability
• Developed through work with SEND schools

WHEELCHAIR RUGBY
• Integral part of our work within the community
• Coaching workshops
• Matchday experiences for all age groups
• Professional player support to young and aspiring rugby players
• Holiday clubs

PLAYER APPEARANCES
Professional sportspeople can have a profound impact on their community, providing inspiration and aspiration to young and old alike.
We also believe that having players working alongside local businesses, organisations and charities is invaluable both for the
organisations as well as the players' personal development and encourage the development of relationships which can last
longer than the individual's time at the club.
Our professionals can provide support to young and aspiring rugby players, and attend holiday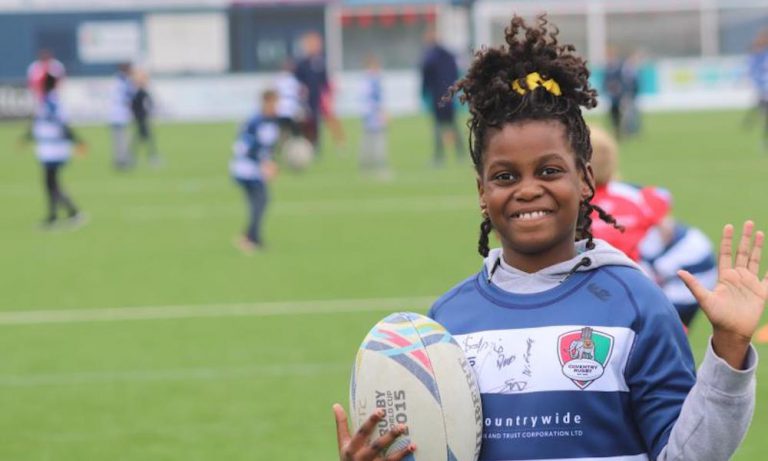 This is Our Club in Our City
According to a population project by Coventry City Council in 2016, there are 81,957 children and young people (under 18) living within Coventry. We're their biggest supporters but we can't do it without the donations, assistance and generosity of sponsors, businesses and stakeholders.
By investing in Coventry Foundation, businesses invest in the city of Coventry and its community. Together we can provide tangible results for Corporate Social Responsibility (CSR) plans and commitments.
We deliver hands-on coaching programmes, educational offerings including sessions focused on literacy, sessions on health, nutrition and psychology, girls' rugby clubs and much, much more.
Contact Richard Meacham, our Community Coordinator, to play your part in allowing our city's youngster to realise their full potential.