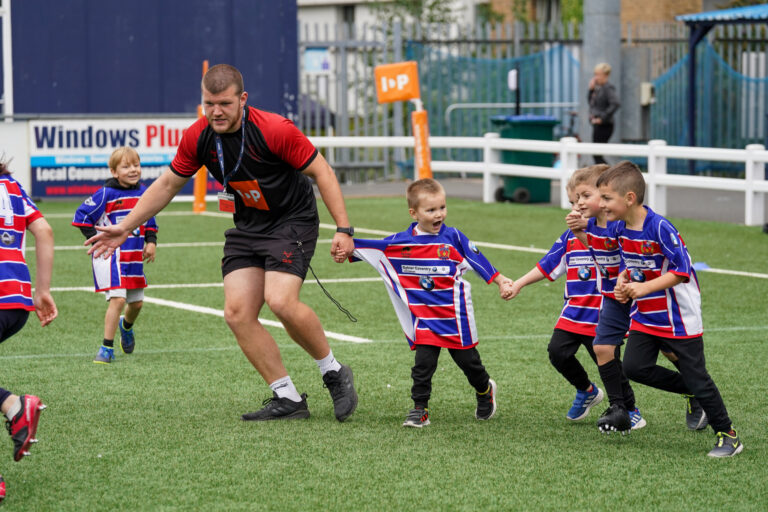 Our Rugby Camps are the perfect place for budding young rugby stars to refine their skills.
Led by our community coaches, kids aged between 6-14 years old will focus on the key skills they need for all forms of the game, including ball skills, game awareness, safely managing contact situation (if applicable, age-dependent) and game elements. Depending on availability, some of our professional players will also make an appearance at the camps. 
Usually held during the school holidays, the camps vary from two to three days, and are a great way to keep kids active and engaged during the holidays.
Our camps follow the latest RFU guidance and protocols.
All participants must bring their own towel, boots, trainers, waterproofs, plenty of water/drink and hand sanitiser.
Lunch is not provided. 
Upcoming camps can be purchased below.