Over 50? Looking to get more active? Come and join in on our Walking Rugby sessions.
As the name suggests, running is forbidden as is passing the ball higher than shoulder height. There are also no high tackles – or indeed any tackles – and, crucially, no scrums, rucks or mauls, making it perfect for all abilities!
Walking Rugby was recently covered by BBC CWR, you can see what to expect from the sessions here.
Day: Every Wednesday
Time: 16:30-18:00
Age: Mixed gender 50+
The sessions are completely free to attend. No need to book, simply show up! The sessions include complimentary tea, coffee and biscuits at the end of the session which is great for warming up in the winter months and socialisation.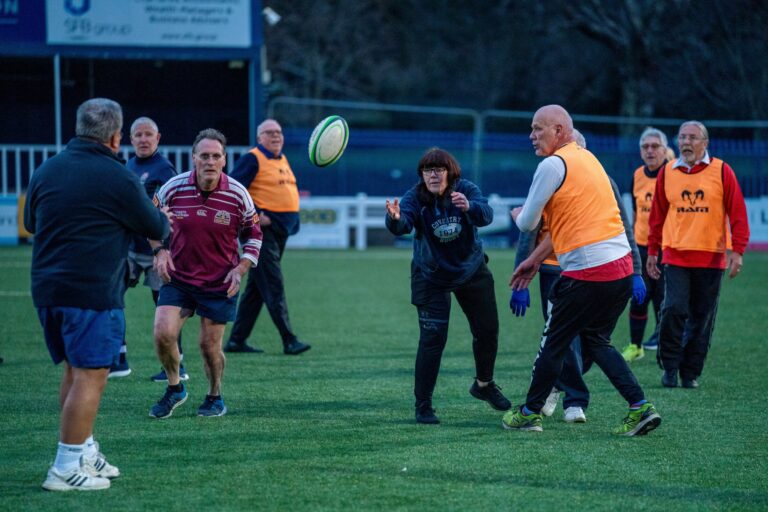 Walking Rugby is brought to you by the Coventry Rugby Foundation. You can find more about the Foundation here.