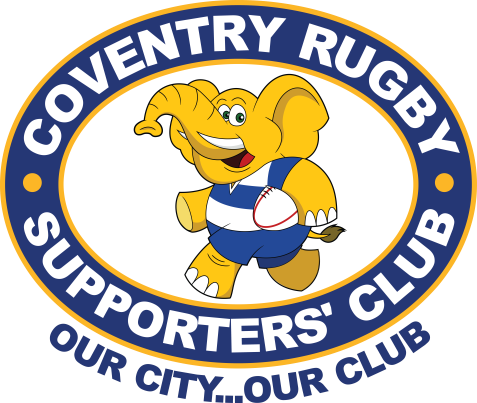 Coventry Rugby Supporters' Club is open to all and provides a great opportunity to guide, shape and influence the way we operate. It is a non-profit organisation run by an elected committee of volunteers.
It has an active part to play in the success of our club as it works with us to improve the matchday experience of supporters, and engages in fundraising activities for the benefit of the Club, our supporters, community and nominated charities.
Our priority is to work hand-in-hand with the Supporters' Club, which acts as an important channel for two-way communication between the club and its supporters. By investing in our club, the Supporters' Club has direct impact on all supporters and our local community. It's a valuable and independent organisation.
The Supporters' Club also organises coach travel for away games.
You can visit the Coventry Rugby Supporters' Club website for all the latest news, events and volunteering opportunities. You can also email the Supporters' Club.