Our advertising and sponsorship options offer companies a cost-effective stage to reach large captive audiences on matchdays and non-matchdays.
Focused on driving engagement with your audience, through a range of traditional and digital advertising, you can speak directly to people at not only a rugby ground but also a conference and events centre.
We offer partners the opportunity to be innovative with pitchside branding to give your organisation year-long exposure to different audiences.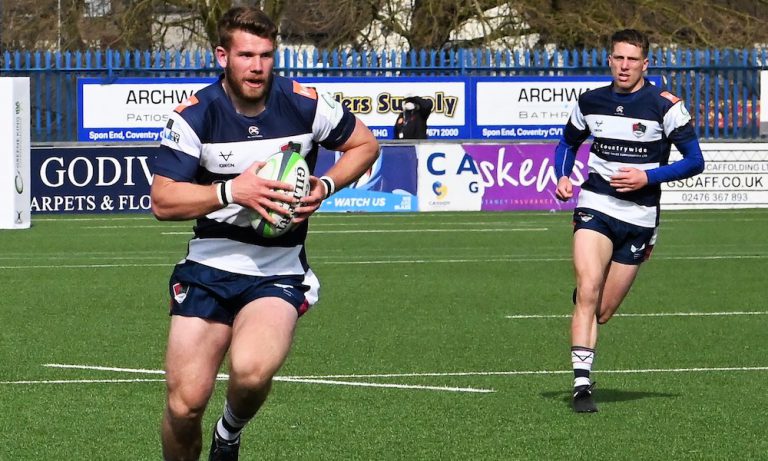 Pitchside advertising – £500 +VAT, plus £150 +VAT for board production
Grass level branding – this is the ground-level space available around the pitch
Raised branding – this is the raised space above the pitch.
All pitchside advertising is in place 365 days a year, giving you exposure during all Rugby Union, Rugby League and Men and Women's football games. Your brand awareness will be enhanced too during other events that are hosted at Butts Park Arena, including Kids Camps, conferences and outdoor events.
Your partnership package will give you:
Either ground level or raised branding
Logo on Coventry Rugby website on 'Partners' page
A minimum of two tickets to a game of your choice, dependent on partnership agreement.