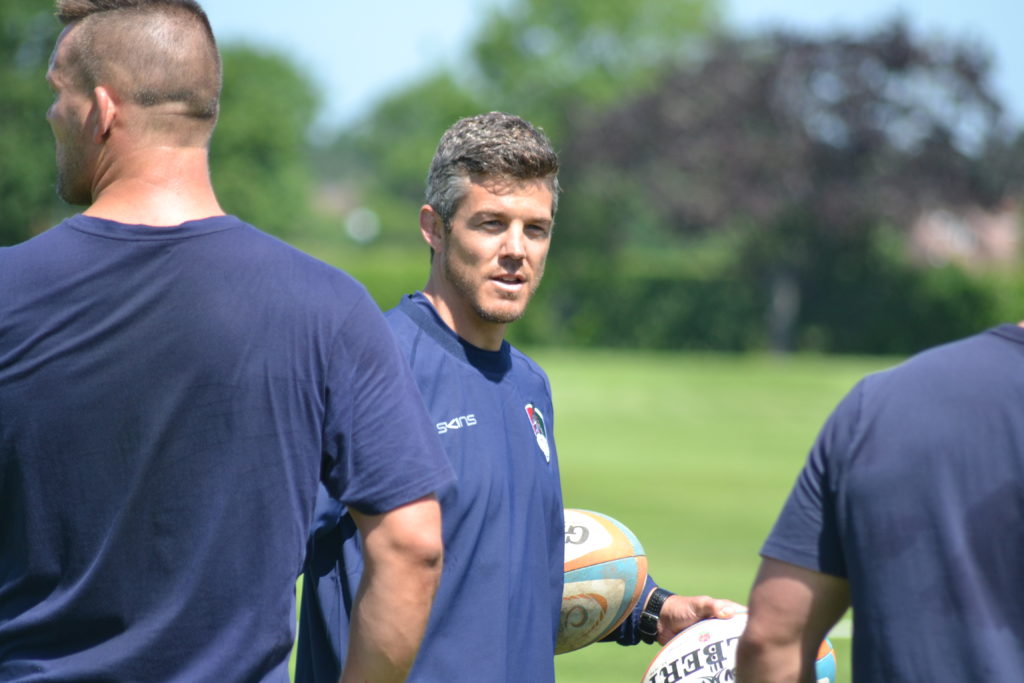 Defence Coach Anthony Allen says that the team will need to have the same approach to defence and attack if Coventry Rugby is to be successful this season.
Coventry scored nearly 500 points and achieved seven try scoring bonus points last term. The attacking ambition was clear to see throughout the season, but Allen says that the team needs to be prepared to be adaptable to all scenarios to win matches in what will be a very competitive Championship campaign and to work as a collective without the ball.
"We want to win games, and if that means we have to defend and win 9-6, or if we win by 20 points you still have to have a base level throughout our game," he says. "We are starting to build nicely, and with the long pre-season we have the chance to repeat things, make them clear, and make sure that everyone understands what we're trying to achieve with and without the ball.
"It's about pressure. No one is just going to give us the ball! So we've been telling the lads that we need to get the ball back as quickly as we can and to work together. We can't be on our own; we have to do things together for multiple phases to win the ball back. If you don't then the other team can hold it for 20 phases.
"It's about where the club is striving to get to and the ambition, and this club wants to get to the top. So we have to build on having the right attitude, the right mentality, because if we don't train like that Monday to Friday then we won't have it in that two-hour window when we're playing at the weekend, regardless of where we're playing.
"There's the base level of a game we have to get right for the extra fitness and the extra skill work we're doing now to come through."
2019/20 will be Allen's first season in the Championship after having spent his coaching career thus far at Leicester Tigers and with England Under-20. But he says that he is looking forward to the challenge and will be using the experience of the rest of the coaches at Butts Park Arena to help him prepare.
"It's an unknown competition for me, which it was for Nick Walshe and Louis Deacon this time last year," he adds, "and I'm going to be leaning on them quite a lot, especially when it comes to knowing the places where we're going and what to expect."
2019/20 Season Tickets remain on general sale throughout the summer with standard prices frozen from last season! That means that adults can watch every scheduled home game from just £12.85 per game, while Cov Juniors members can see the whole season at Butts Park Arena for just £25! CLICK HEREfor more details and book now by calling 02476 231001 or emailing jhill@coventryrugby.co.uk