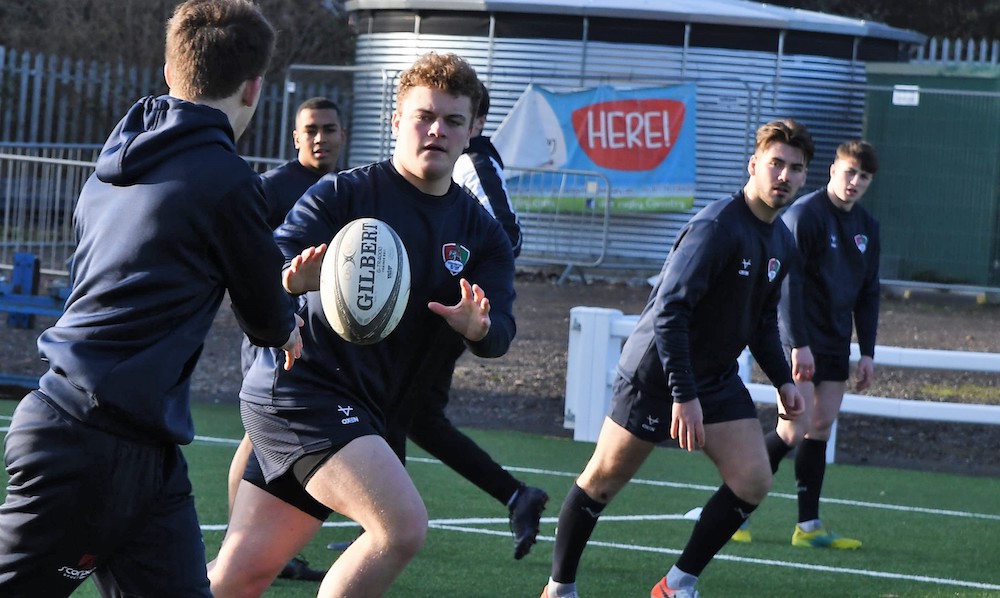 The Coventry Rugby Under-18 team has been named to play the Independent School Lambs at Butts Park Arena on Sunday morning.
Kick off is at 11:00am and is the first part of a Six Nations Sunday which also includes live streaming of the first team's Championship Cup quarter final in Penzance and England's home Six Nations clash with Ireland, as well as the Varsity match between Coventry and Warwick which kicks off on the main pitch at 3:00pm.
Entry into the Coventry Under-18s game is free with turnstiles opening at 10:30am, but anyone who is still in the stadium at 1:30pm will have to pay £7 to the Coventry University staff at the turnstiles.
COVENTRY RUGBY UNDER-18s TEAM TO PLAY INDEPENDENT SCHOOL LAMBS
Friendly
Butts Park Arena
Sunday, February 23rd, 2020
Kick off 11:00am
15 Ollie Parker; 14 Keiron Gayle, 13 Lewis Mellor, 12 Tommy Simms, 11 Charlie Gray; 10 Joe Brock, 9 Elliot Das-Gupta; 1 Ellis Isaac, 2 Akron Rayworth-Brook, 3 Tom Parker, 4 Matt Foxon, 5 Ben Barwick, 6 Paddy Grace, 7 Louis Hall, 8 Henry Mair
16 Will Ecleston, 17 Haydon Jones, 18 Kendall Marks, 19 James Fellos, 20 Aaron Bron, 21 Dan Remmington, 22 Travis Bennett-Allcock, 23 George Paul, 24 Michael Kelly-G, 25 Cameron Stacey, 26 Jordon Fadoju
The Coventry team is without 10 players who are with the Midlands playing the North at Warwick School, also on Sunday (KO 1:15pm).
We send our congratulations to Chris Romano, Aaron Clifford, Ed Righton, Dan Price, Aaqil Attah, Louis James, Ben Harrison, Theo Mostert, James Crabtree and Sam Everett, who captains the team from full back.
Thanks to the Coventry Rugby Supporters Club for their continued backing of the Under-18s!