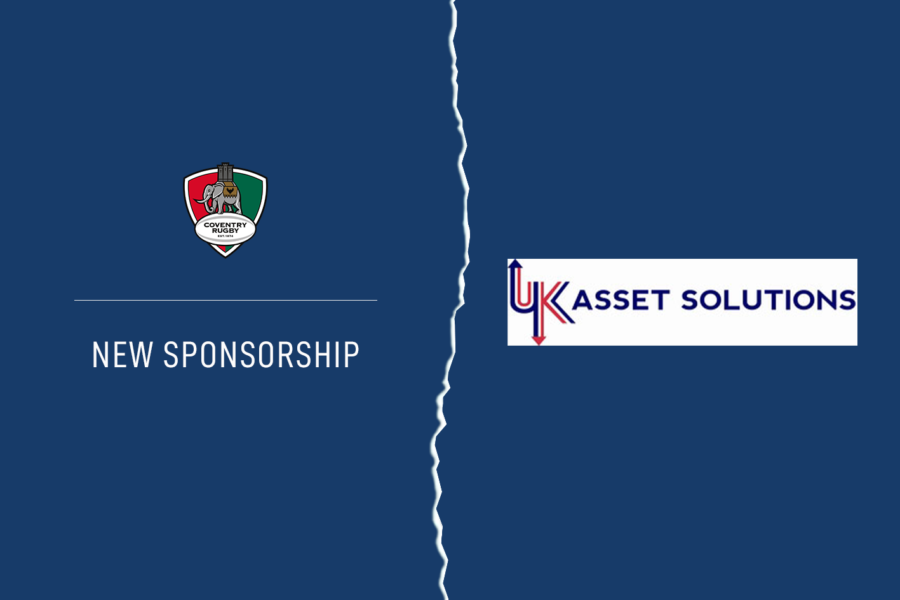 Coventry Rugby is delighted to announce a brand-new sponsor for the 2022/23 campaign: UK Asset Solutions.
UK Asset Solutions are based in Coventry and Warwickshire and have supported "many local businesses over the years as well as having Nationwide coverage". Supplying a service which takes the "time, worry and frustration" out of searching for your unique business funding requirements, UK Asset Solutions provides a range of business funding facilities, including Hire Purchase, Leasing, Commercial Mortgages, Capital Release, and much more.
Jon Sanders, Director of UK Asset Solutions, said "As a born and bred Coventrian, I grew up on the 'glory days' of Coventry Rugby in the 70's and remember enjoying watching some of the 'superstars' of the day perform at Coundon Road, so we are proud to be able to once again support the club this season".
UK Asset Solutions will feature on a range of pitch-side advertising around Butts Park, and are also the player sponsor for Fred Betteridge:
"We are really pleased to be able to sponsor Fred as an exciting, young player who has come through the club's Academy to being a key first team performer of the highest level, and wish him and the club every success for the coming season".
Matt Cannon, General Manager of Coventry Rugby, said "We are thrilled to welcome UK Asset Solutions back to Butts Park Arena. Jon and Helen are hugely into their rugby and its been great to get to know them and we look forward to welcoming them down to a game in the not-too-distant future".
Anyone wishing to contact UK Asset Solutions can visit their website https://www.ukassetsolutions.co.uk/#/home , email info@ukassetsolutions.co.uk , or call 01926 863550