COVENTRY Rugby is delighted to announce that three more members of this season's squad have committed their futures to Butts Park.
Loose head prop Andy Brown and backs Rob Knox and Max Trimble will all be on board next season after signing contract extensions – bringing the confirmed number of players retained from the senior squad to 16.
England Counties prop Brown, who is currently recovering from a knee operation, will be starting his fifth full season at Butts Park and – on 88 appearances – has his sights firmly fixed on securing his place in Cov's 100 club.
Local favourite Knox joined Cov from Barkers Butts in the 2013-14 season and has an outstanding strike rate of 35 tries from his 70 appearances at centre and on the wing, while Trimble has played nine games on the wing, scoring three tries, in his debut season at National League One level.
"Max improves more and more each week, and we expect him to develop further now he is more acclimatised to National League rugby," said director of rugby, Rowland Winter.
"He works hard off his wing to stay busy and involved, and that makes him an exciting player who creates and scores a number of tries.
"Rob brings power and pace to our back line whether he is in midfield or on the wing. He is working hard to stay fit and that will help him to consistently show his talent as one of the most dangerous backs in the league.
"Andy is rehabbing well and will come back stronger from his knee op, just in time for our pre-season training. He is an experienced player who works hard for the team and is a real asset to the club.
"Both Andy and Rob will be targeting their 100 caps for the club next season, which will be a great achievement and a reflection of how committed they are to Coventry."
Cov can also confirm that Eoghan Grace, Callum MacBurnie, Jay Heath and Sam Smith will leave the club at the end of the season.
Appointed co-captain after joining Cov from Ealing Traifinders last summer, Grace made 15 appearances in the back row before suffering a season-ending injury at Hartpury College in January.
"Eoghan has been a key part of the rebuilding process at Coventry," said Winter. "He has a great rugby brain and has been a fantastic leader on and off the pitch as we have grown this new squad.
"He is now going to concentrate on rugby and work options closer to his family in Exeter as he and his partner prepare for the birth of their son."
MacBurnie leaves after six seasons and 76 games at Cov, while Smith made seven league appearances last season but, along with Heath, has been unable to break through this term.
Said Winter: "Sam, Jay and particularly Callum have been great servants to the club and although their opportunities for game time have been limited this season, they have been great members of our squad. We wish them well and thank them for their effort and commitment to Coventry."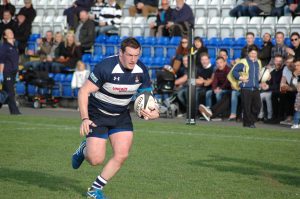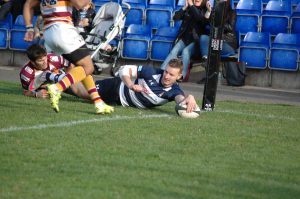 Andy Brown                                                                          Rob Knox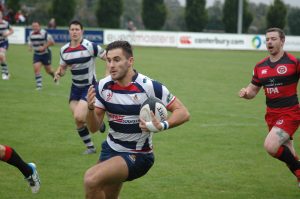 Max Trimble