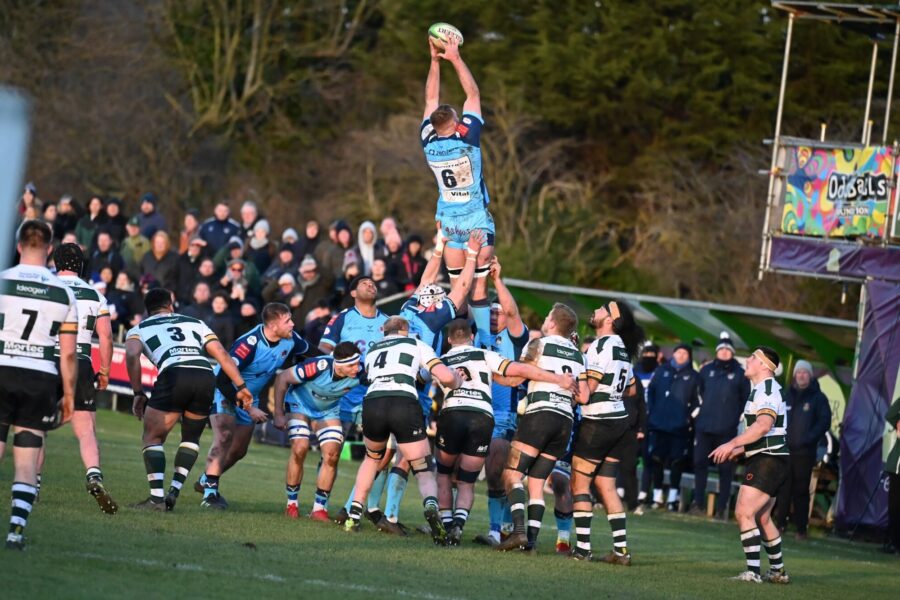 Alex Rae has named his side to face Jersey Reds this Saturday, in what is a mouth-watering, top of the table clash.
In this second vs third showdown at Butts Park Arena, Rae has awarded the 15 that came away from Lady Bay with a Boxing Day victory with another start against the Reds.
An identical starting team will now look to defeat the Channel Islanders and close the gap between the two sides in the Championship league table. A familiar front row of Jordon Poole at Hooker and captain, with both Toby Trinder and Harry Seward on either side will have a big job to do against an often-dominant Jersey set piece.
The trusty combo of James Tyas and Adam Peters will once again start in the second row, with a careful balance of pace and power in behind them, in the shape of Tom Dodd, Josh Bainbridge and Senitiki Nayalo who form the back row.
The half-back pairing of Will Chudley and Pat Pellegrini not only blends youth and experience together, but will hopefully provide both the attacking flare, and the game management needed to defeat the Reds.
A centre partnership consisting of two 'Will's' starts once more. The Will of the Rigg variety will look to use his impressive power game to get over the gain line, whilst Will Wand's defensive game has been very important to Coventry's last few results.
The back three remains the same as James Martin will hope to continue his rich try-scoring vain of form, opposite Will Talbot-Davies, who hasn't seemed to put a foot wrong in blue and white since he joined the club in the summer. Louis Brown retains the 15 shirt and will once again be the voice at the back.
Starting XV:
1.Toby Trinder 2.Jordon Poole (c) 3.Harry Seward 4.James Tyas 5.Adam Peters 6.Tom Dodd 7.Josh Bainbridge 8.Senitiki Nayalo 9.Will Chudley 10.Pat Pellegrini 11.James Martin 12.Will Rigg 13.Will Wand 14.Will Talbot-Davies 15.Louis Brown
Replacements:
16.Suva Ma'asi 17.Danny Southworth 18.Ollie Andrews 19.Fred Betteridge 20.Tom Ball 21.Will Lane 22.Evan Mitchell 23.Louis James