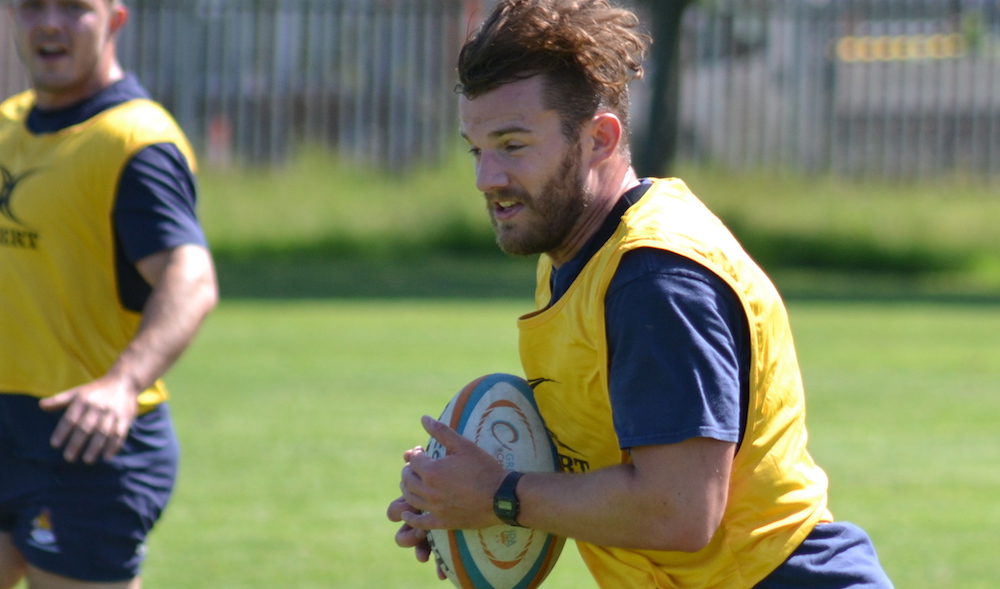 James Stokes is knuckling down and enjoying the pre-season work ahead of the new Championship and Championship Cup campaigns.
After a stellar year in the National League One title-winning team that saw him finish top try scorer and play in all 30 games the 27-year-old full back had a self-confessed frustrating and 2018/19 disrupted by injury.
Going into his fourth season it is therefore no surprise that Stokes is fully focused on the future and is making the most of the tailored programmes put in place by Head of Strength and Conditioning Chris Hart and his team.
"It's definitely been a step up this summer," he says. "We had good people here before like Hannah Walker who worked hard and did a lot for us, but everything off the pitch, from the S and C, food, the physiotherapy, has definitely ramped up. Our training loads have increased as the weeks have gone on, the intensity is steadily increasing as well. It's been a big jump up, but everyone is enjoying it, buying into it and looking forward to getting started.
"It's been really good for me to have a longer pre-season to get ready for the campaign. There's no slacking off, you go into every day looking to give 100 percent."
Last season was Stokes' first in the Championship, but says that while there were some unknowns, some new destinations and lessons to be learned, there were also few surprises.
"The physicality and the pace of the game was the biggest difference," he says. "We knew that we had to step up and change the way we played in National League One; we couldn't necessarily try and run everything, despite me wanting to!
"We had to learn about how we could play as a team. We took confidence from our wins and the belief that we could beat these teams. And from the close losses we know that we can compete on our bad days; we just have to make sure that we turn up every week and play at our best.
"We're still under the radar, and while we finished last season with two away wins we know we have to earn the right to be in the top half of the table. We have to manage our own expectations by playing our best and if we don't perform we don't deserve to be in the top six; it's up to us to perform on the pitch and if we do that then the league finish will look after itself."
2019/20 Season Tickets remain on general sale throughout the summer with standard prices frozen from last season! That means that adults can watch every scheduled home game from just £12.85 per game, while Cov Juniors members can see the whole season at Butts Park Arena for just £25! CLICK HERE for more details and book now by calling 02476 231001 or emailing jhill@coventryrugby.co.uk