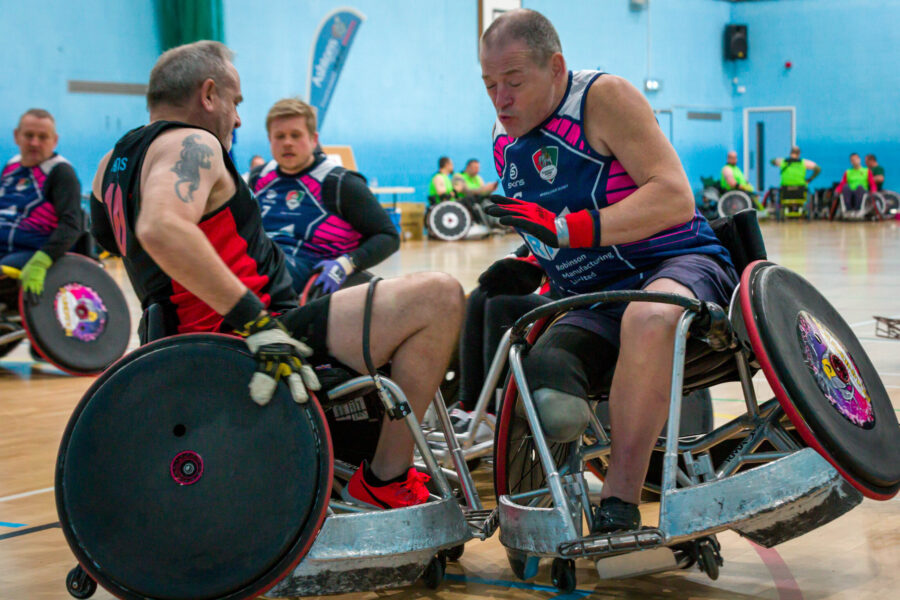 Coventry Stampede vs Norfolk Knights & Northampton Saints
Date 9th April 2022 | League Midlands Development League
Squad Jake Humphrey, Martin Taylor, George Davis, Nick King, Colin Humphrey, George Jerimiah, and Jeff Youell
Support Staff Mandip Sehmi, Jodie Youell, Emily Miles and Sue Youell
–
The 2022 Wheelchair Rugby season has begun and Coventry Stampede got off to a winning start in the opening weekend of fixtures on the 9th of April 2022 in the all-new Midlands Development League.
The first game was against hosts Norfolk Knights, a close encounter throughout but Coventry pulled away in the second half to win 22 – 17. With a very tight schedule, the team had 15 mins to prepare for the second game against Championship winners Northampton Saints. The game was full of excitement as Coventry protected a narrow lead. The Saints rallied in the second half but Coventry stayed composed to win the tie 13-11.
Head coach Mandip Sehmi commented "it was a fantastic team performance, we are using this tournament to develop players and new lines as we're without Lee Taylor and Kirsty Cotter who are both out with long term injuries. Everyone adapted well and played with great intensity and discipline. I would like to especially mention Craig Styles who played for Coventry for a short period and has returned to play for the Saints after a long absence through illness/injury. It was great to see him on the court competing again and the club wish him well.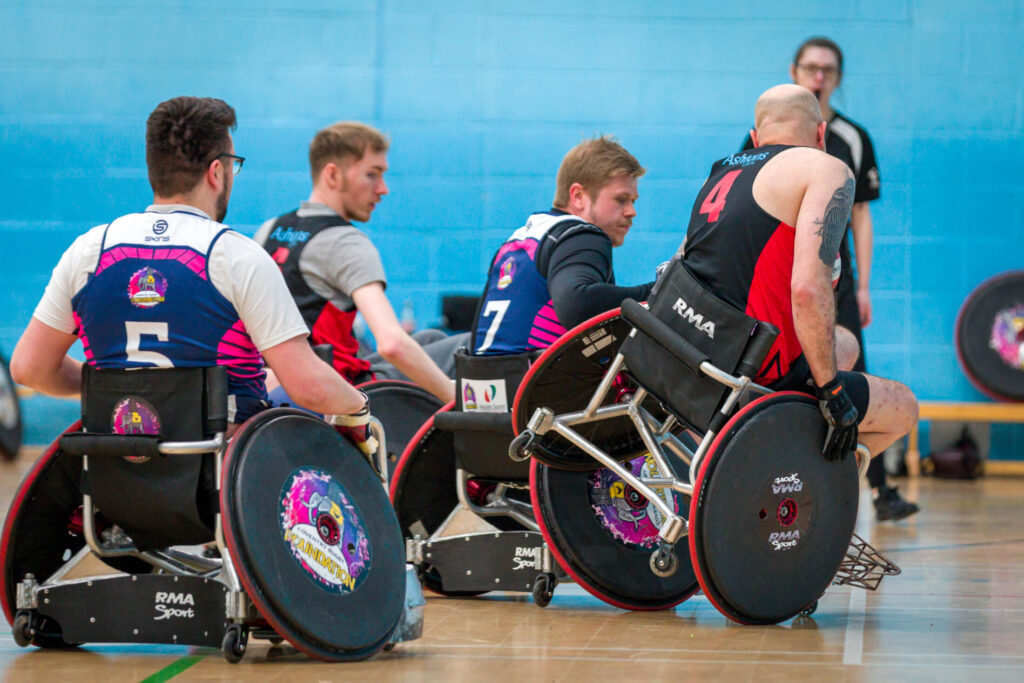 The season will be in full flow with the GBWR Championship starting on 19th June at Stoke Mandeville Stadium and the next instalment of the midlands league will be hosted by the Leicester Tigers on 3rd July where the Stampede will look to build on a great start.
Wheelchair Rugby is a sport that is open to anyone with a physical disability, you don't have to be a wheelchair user, many of our players are amputees or have upper limb impairments. For more details and to get involved please contact Mandip Sehmi – Coventry Stampede Project Officer msehmi@coventryrugby.co.uk