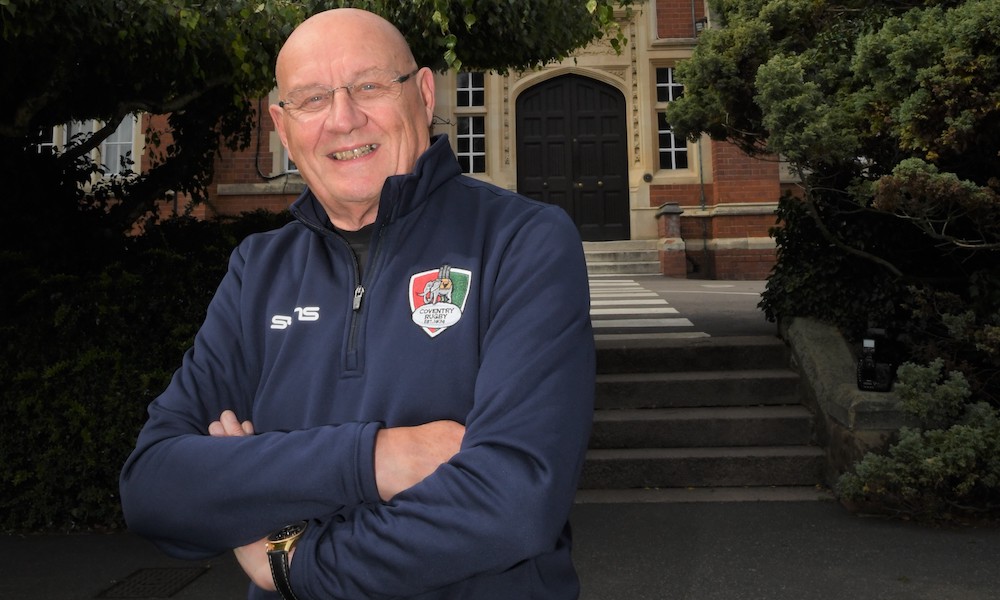 As we close out another big year for Coventry Rugby I want to thank everyone associated with the club for helping to take some big steps forward both on and off the pitch.
All-in-all we have had a great 2019. We finished higher up than any other promoted team in the history of the Greene King IPA Championship, signed some quality players, have started the current season positively and are in the Cup quarter finals.
We are by no means the finished article, we know that, but the team has come on in leaps and bounds over the last six months in terms of how they are playing the game, the fitness, professional attitude and positivity, and it is easy to forget that this is just our second season back in the Championship.
Off the field Nick Johnston and the team are working extremely hard to develop our business. This is being reflected in the larger attendances we are getting week on week, with the larger number of schools the Community coaches are working in, the positive relationships we have with our sponsors and partners, and in the constructive way we engage with our supporters.
Again, we know that there is more we need to do, and we will be looking to build on the good things we have been doing going into 2020.
Finally, the pitch has brought a new dimension both to the team and to the club as a whole, with Butts Park Arena back to its rightful and historic place as the city's multi-sport hub. We have had community rugby, Women's Championship football, University All-Stars American Football, and community football all played on the pitch, with a variety of schools and clubs all using it.
More importantly the team has been able to play and train in the same place throughout the week, something we would not have been able to do this time last year if the weather had been the same.
So what does 2020 have in store? Hopefully more steps on our road to improvement, with the team staying competitive for a top four finish, the business continuing to grow, and more supporters wanting to come and be a part of Coventry's brightest sporting story.
And early in the new year we hope to be able to announce an exciting and significant development at Butts Park which will further cement its place as Coventry's city centre sporting hub of excellence.
Thank you once again for your superb support over the past 12 months, and we're looking forward to welcoming you back to Butts Park in 2020!
Coventry Rugby has eight more Greene King IPA Championship home matches to come in 2020, including the big clashes against Newcastle Falcons, Ealing Trailfinders and Cornish Pirates. Head to coventryrugby.co.uk/halfseason to book your Half-Season Tickets!
Match tickets for Coventry's next home match against London Scottish on Saturday, January 18th are available at coventryrugby.co.uk/tickets