THREE more members of Coventry Rugby's National League One title-winning forwards have signed contract extensions as the Blue & Whites head into the Championship.
Second row partners Tom Jubb and George Oram have both committed to another season at Butts Park Arena, while emerging prop Luc Jeannot steps up from the Development Academy to the senior squad on a two-year contract.
Both Jubb and Oram have previous experience of the Championship and welcome a return to the second tier with Cov after this season's charge to the National League One title.
"I've never had a promotion before – I've had a relegation, which wasn't quite so positive!" said Jubb, who is in his second season at the club.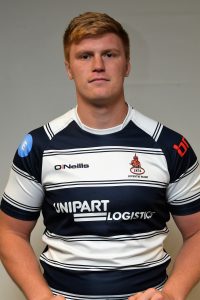 "I was at Plymouth when they got relegated, and I'd set myself a goal since then to get back into the Championship. I've achieved that now, so I feel really good about it –  I feel really proud of the group that we've got here for making it happen.
"I came in at the start of Rowland Winter's tenure at Cov and it's great to have been involved in what has happened – I said when I first came that I wanted to be a part of what the club was working towards, so I'm really happy that I've been able to do that.
"To go 30 games and finish top of a league that's as competitive as this one is a great achievement, something to be really proud of for everyone involved.
"The path to where the club wants to go is clear and now it's just a question of getting on and putting the hard work in to make it happen.
"Obviously next year is going to be a huge challenge, but if we keep working there's no reason why we can't continue to achieve.
"I feel I'm still developing as a player and that I'm getting better. I'm very happy to have signed for another year, I've felt quite at home since I've been here and I've settled in really well.
"The decision to stay was definitely easy."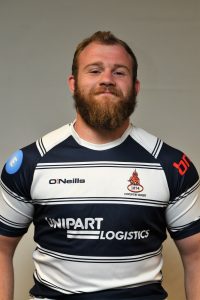 Oram moved to Cov last summer from Birmingham Moseley following a season in the Championship with Rotherham Titans.
"I'm ecstatic that I'm here for another year," he said. "Obviously it's been a great year for the club and we want to crack on for next season, but we've still got four games to go so we've still got a bit of a job to do to finish off this year right.
"We have a great bunch of lads here and I've loved every minute of it.
"The training is really focused, and I think it's the most I've enjoyed my rugby for a good few years now – I'm absolutely delighted to be staying.
"It's been a long road back to the Championship – that's probably the best way to put it – but I'm excited to go back there and test myself, to see how I measure to where I was a couple of seasons ago.
"I feel I've still got plenty to give, I'm 24 so touching wood I've got a fair few years left hopefully. I'll just try to improve and get better every day, and the environment her makes it easy to do that.
"It was a bit of a no-brainer when it came to re-signing for next year.
"It's the first promotion I've had, that's true for a lot of us actually.
"It's the first major trophy I've won with any club that I've been at – I've got to go back to my schooldays to find any silverware that I've picked up – so it's taken a while and I'm pretty happy that we've done it."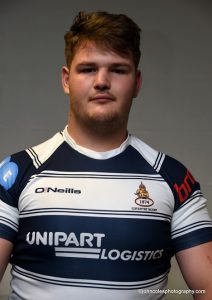 Jeannot, 21, has made ten appearances in a breakthrough season halted at the moment by a thumb injury.
"I'm absolutely buzzing about the new contract," he said.
"I think I've put a few good performances together, and when Rowland Winter said they were considering me for next year, I couldn't say no.
"I've really enjoyed my time here so far, and in terms of my development I think the environment has been spot on.
"I've had some good game time at National One level which has really benefitted me.
"The Championship is a massive step up and it's going to be a big year. I think the club's going to have to work really hard, but we've got a good group of boys who have either plied their trade at that level or above and really understand what it's all about.
"We know it's going to be hard, but I think everyone is ready for the challenge and to embrace the fact that we'll be underdogs in a lot of games.
"The injury I have is a weird one. I've torn the ligaments in my left thumb, and it could be just a four to six-week job, which isn't too bad, or I might need surgery on it.
"I'll be getting a specialist's review soon so hopefully I will have a good idea of how to go forward.
"If I need surgery I can have it pretty much straight away and then it's a two to three-month recovery. and I've already started working on my prep for next season with our strength and conditioning coach, Max Hartman.
"If I don't need surgery I could make the last couple of games of the season, otherwise I'll be working towards coming back to full fitness in time for pre-season."