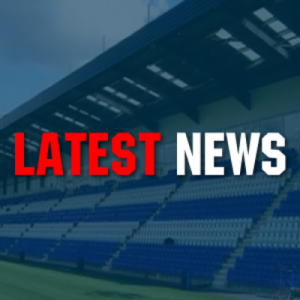 Tom Little's review of the rest of last weekend's National League One action
Blackheath                 26           32        Loughborough Students                  attendance        551
Blaydon                       17           38         Plymouth Albion                                                          178
Coventry Rugby          55           12         Cambridge                                       Highest              1187
Esher                            34           43          Old Albanian                                                                 355
Fylde                            34           45           Rosslyn Park                                                                 517
Hartpury College       74              0           Darlington Mowden Park            lowest                  150
Hull Ionians                13            49           Ampthill & District                                                      226
Macclesfield               15            17           Birmingham Moseley                                                 396
Week 12 saw the top two win, although only Hartpury College managed a bonus point, with Plymouth Albion moving into third place above Blackheath. The bottom three all lost with Darlington Mowden Park now being dragged into the danger zone only two points above the relegation cut-off.
Hartpury College maintained their 100% record with a thumping home victory over a Darlington Mowden Park side with rumoured problems both on and off the field. A mere 150 souls witnessed this overwhelming victory as Hartpury showed their strength in depth and better all round play, securing the try bonus point before half-time. Whether Hartpury can sustain Championship rugby on such gates remains to be seen.
Seemingly expert at avoiding or gaining penalty tries this season, second-placed Birmingham Moseley achieved the latter as a last-minute award saved their blushes against a brave home Macclesfield side. A losing bonus point was all the hosts could get despite putting up such a close fight which belied their respective league positions. Moseley were the only side to win without a bonus point on Saturday, still enough to keep second place but now 13 points behind Hartpury.
A sluggish first 50 minutes by Plymouth Albion saw them 12-3 down at Blaydon before their pack and incisive backs took over to produce five second-half tries. Blaydon had no answer to the onslaught which drops them back to bottom place with the same number of match points as Macclesfield and Hull Ionians, while Albion go up to third place  now only two points behind Moseley.
It was perhaps the surprise of the day, but an impressive Loughborough Students side continued their fine recent form with a bonus point win at Blackheath. Poor defence by the home side let the Students in for a 17-0 half-time lead, which increased to 32-0 early in the second period before a late Blackheath fightback almost surprised the visitors. The loss sends Blackheath down to fourth place but still leaves Loughborough in seventh, now only one win away from fifth spot.
A close first half at Hull Ionians saw them trail 17-13 before the Ampthill & District took control early in the second half with two quick tries closely followed by two more. The visitors dominated proceedings with their powerful pack giving plenty of opportunities to their backs. This win moves Ampthill to within six points of Blackheath in fourth place while leaving Ionians in trouble in the relegation zone.
Rosslyn Park continued their march up the table with a bonus point victory at Fylde taking them to eighth place. An immense Park first-half performance, especially in the pack, saw them score four  tries  as they were able to capitalise on home errors. A better Fylde performance saw them come back strongly in the second period, helped by two Park cards, before more errors contributed to two further Park tries.
Esher and their visitors Old Albanian played out a high-scoring encounter. Too many errors by the home side saw Old Albanian lead 19-15 at half-time and two early second-half tries increased the gap before Esher hit back with two tries of their own. It was not enough to save the game, however, with the win taking Old Albanian up three spots to ninth while Esher go down to tenth.