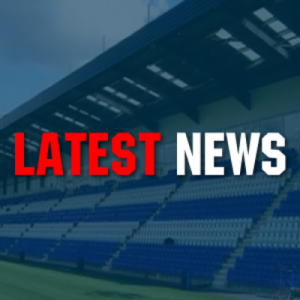 Tom Little's review of the rest of last weekend's National League One action
Birmingham Moseley                18      35           Ampthill & District                                864
Blackheath                                   31      29          Hull Ionians                                             712
Darlington Mowden Park          19      20          Rosslyn Park                    highest         1085
Esher                                             42      29          Fylde                                                          752
Hartpury College                         50      19          Coventry Rugby                                       677
Loughborough Students             42     27          Cambridge                        lowest             214
Macclesfield                                   7      15          Blaydon                                                      323
Old Albanian                                 13     18          Plymouth Albion                                       270
Week 19 saw leaders Hartpury College extend their advantage to 17 points, whilst at the other end of the table, another defeat for bottom club Macclesfield sees them 19 points from safety.
As expected, it was a close-fought match at St Albans where Plymouth Albion held on for a narrow victory over Old Albanian. In a tight contest Albion trailed 6-3 at half-time, hit back to take the lead, saw the home side claw it back and equalise, and then with five minutes to go, snatched victory with another try. The four points gained by Albion keep them level with Ampthill in third place in the league.
Birmingham Moseley lost for the first time at home to a Ampthill & District side now ensconced in second place. Although behind 15-7 at half-time, the Ampthill forwards gradually took control as Moseley had no answer to the power of the scrum and driving maul which brought three last-third tries, helped by a home yellow card. The loss drops Moseley down to fifth place, just five points ahead of local rivals Coventry.
It was a lot closer than first expected as Blackheath narrowly beat a relegation-threatened Hull Ionians side at home. Another tight game saw Blackheath lead 17-15 at half-time, and they maintained this margin until the end although needing a 77th-minute try to seal the win. Ionians never gave up and their efforts were rewarded with two bonus points which keeps them within seven points of safety, whilst Blackheath's win moved them back up to fourth place.
It was tight as well in the north east as Darlington Mowden Park entertained Rosslyn Park. Both were in good form, but the away side were leading 17-7 at half-time and added a penalty soon after the restart.  The rest of the second half, however, belonged to DMP who fought their way back to within one point with the Londoners holding out for the victory. The win takes Rosslyn Park up to sixth, one place above Coventry and now within nine points of second place.
Trailing 22-19 at half-time, Loughborough Students came back strongly in the second half to earn a bonus-point victory over visiting Cambridge. Flanker Charlie Dockery sparked the recovery, providing chances for the Students as they emphasised their superior finishing. The win keeps Loughborough in eight place but now only six points behind Coventry .
Two sides attempting to claw away from the danger zone, Esher and Fylde met in Surrey with the home side putting in an impressive performance against a Fylde side still finding it difficult to win away from home. Esher's try bonus point was earned before half-time and Fylde had no answer to the home finishing, although the second half was more even. Late on, Fylde earned a losing bonus point but not enough to stop Esher overtaking them in 12th place.
The key relegation encounter saw bottom side Macclesfield lose at home to 15th-placed Blaydon. Despite trailing at half-time, Blaydon started to gain confidence in the second half with two tries setting them up for a deserved win. The result leaves Macclesfield 19 points from safety, but gives Blaydon an outside chance of survival now being 12 points from safety.