Tom Little's review of the rest of the weekend action in National League One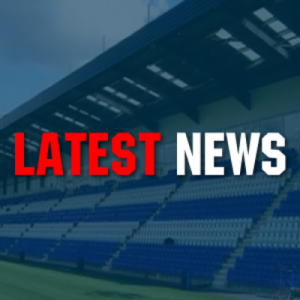 Birmingham Moseley                    56           33          Old Albanian           attendance       864
Blackheath                                      34           24           Cambridge                                         869
Coventry Rugby                             34           33            Plymouth Albion                            1175       highest
Esher                                                71           24            Blaydon                                             520
Fylde                                                38           17            Hull Ionians                                       565
Hartpury College                            49          14             Ampthill & District                          291
Loughborough Students               29          14             Darlington Mowden Park              207        lowest
Macclesfield                                    18          36             Rosslyn Park                                    321
Week 8 saw no less than seven home wins and a sole away win as the status quo was maintained with the top three all achieving bonus-point wins, whilst at the other end Blaydon remain winless wand only Rosslyn Park out of the bottom three were winners.
As expected, leaders Hartpury College maintained their 100% record with another home bonus point win over Ampthill & District. This week College were able to utilise last season's star performer, fly-half Matt Protheroe who proved the catalyst with his kicking and control of the game, together with a hat-trick from loaned-back Quins winger Jonas Mikalcius. Hartpury had a great start to the game and despite the famed Ampthill pack, which gave the visitors plenty of possession, the visitors had little cutting edge as College ran away with it with a flurry of late tries.
There was another large home bonus point win as second placed Birmingham Moseley scored eight tries, including a hat-trick from winger Ed Sheldon, The home side led 42-5 at half-time and overran an Old Albanian side which never gave up. Moseley, with the  game won by then, relaxed somewhat which allowed the visitors to secure a try bonus point. The win keeps Moseley seven points off the leaders.
Equal on points with Moseley  in third place are Blackheath who also had a home bonus point win over Cambridge. The East Anglian side put behind them their horrific loss to Moseley last week and after a scoreless first quarter were still in the game by half-time. The third quarter saw the home side get their own bonus point to put the game out of reach until a late flurry gave Cambridge a try bonus point.
Loughborough Students continued their march up the table to go into fifth place with a bonus point home victory over Darlington Mowden Park. A dominant start by the Students saw them with a 22-0 half-time lead, helped in no small part with the influence of centre Gair Currie. A better second half performance by Park almost saw them sneak a losing bonus point with a brace of tries from centre James Fitzpatrick before the Students closed the game out. The loss drops Park down to eighth place.
A hardly unexpected result saw Esher score 11 tries at home to Blaydon. The bonus point was won by the 20th minute as the home side ran riot with their better all-round game and finishing. The visitors never gave up and indeed earned their own try bonus point, although this loss still leaves them in bottom place and 10 points from safety.
There was another home bonus point win as Fylde beat Hull Ionians. Fylde soon put behind them their loss to Coventry to earn the try bonus point by half-time. An improved second half performance by Ionians could not stop an easy victory for the home side, now up three places to tenth.
Rosslyn Park achieved only their second win of the season with victory at Macclesfield. Park came from an 18-14 deficit at half-time to win and Lnd a bonus point with a final quarter surge. The loss leaves the home side in 15th spot, but moves Rosslyn Park to within one point and one place from safety – is this the start of a Park race up the table?