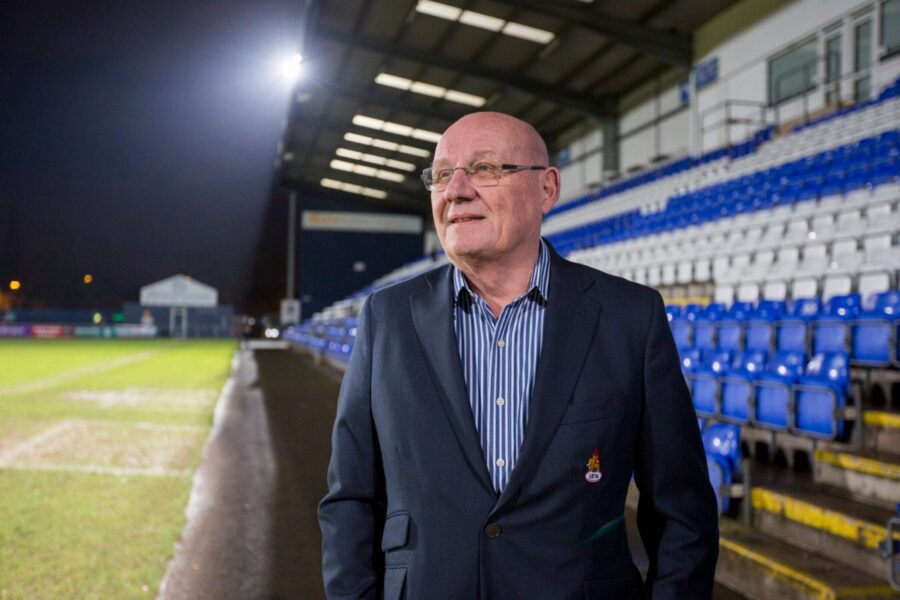 On the 30th September 2021, Executive Chairman of Coventry Rugby – Jon Sharp, was unanimously elected to the post of Honorary President of the Supporters Club in recognition of Jon's outstanding contribution to Coventry Rugby over the past several years.
When considering Jon's drive, passion, vision and ambition for the future of the Club along with the redevelopment plans for the Butts Park Arena, the Committee determined Jon was fully deserving of the accolade of 'Honorary President' of the Supporters' Club.
Speaking on the matter, Jon commented "I was honoured to be asked to be President of CRSC and delighted to accept.  CRSC is represented by a dedicated group of True Blues who do a great job for all our supporters and who work cooperatively with management in a number of ways, through which we share the common goal of continuous improvement and development of all aspects of our great club."
Prior to the Richmond game on the 2nd October 2021 at Butts Park Arena, Paul Ingleston (Chairman), Quentin Melhuish (Secretary) & Phil Reynolds (Treasurer) presented Jon with a bottle of Malbec Limited Reserva red wine on behalf of the Supporters Club as a gesture of goodwill and celebration.
The Supporters Club would like to take this opportunity to thank Jon for his outstanding contribution to Coventry Rugby and welcome him as their Honorary President.