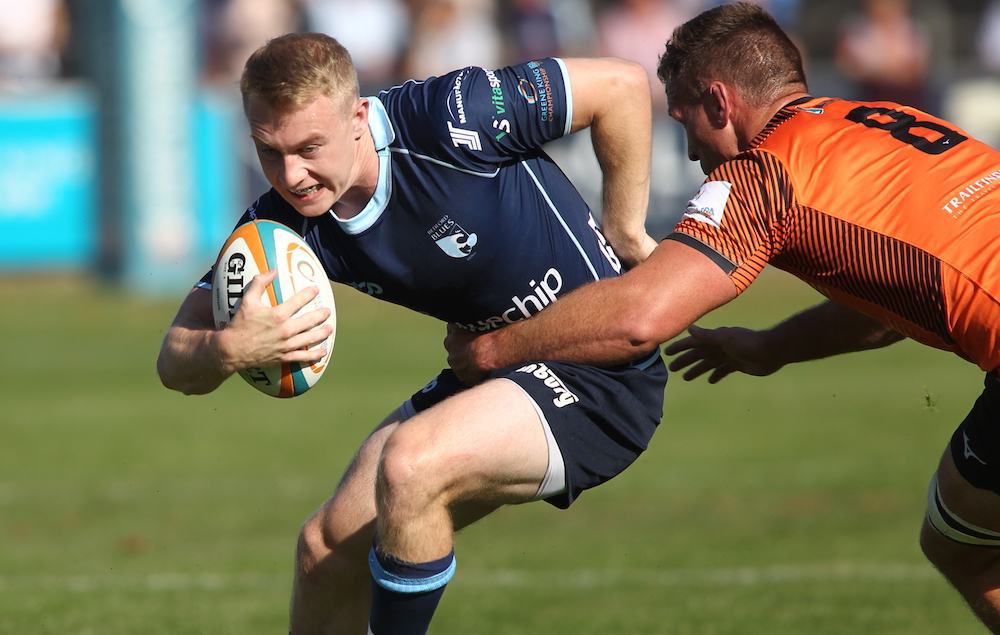 By John Butler
Action comes thick and fast at the Butts Park Arena on Saturday, with fully 160 minutes of top class rugby to whet the appetites of supporters at the beginning of Cov's home programme.
Coventry versus Bedford Blues is the main event in the second round of the Championship Cup, preceded by the Nighthawks' game against Ampthill at 12:30pm, Ampthill having stepped in at late notice for the British Army 'A' team.
Somewhat surprisingly, given how long Cup rugby has featured on the playing calendar, Saturday's senior clash is only the fourth between Coventry and Bedford.
Previously, there was one meeting in the old-style John Player Cup back in season 1974/75, followed by two more in the Cheltenham and Gloucester Cup in 1998/99.
The John Player Cup (which became the Pilkington Cup and then the Tetley's Bitter Cup) was a knockout format. Coventry dominated the Cup in its early years, winning the second and third years of the competition in 1972/73 and 1973/74.
But the quest for the hat trick of titles came to an end in the semi-final at Bedford's Goldington Road, where a pair of Peter Rossborough penalties were not enough to overcome the Blues, who not only triumphed 13-6 but then went on to win the final.
The Cheltenham & Gloucester Cup was, like the current Championship Cup, had pool stages before the knockouts, where Coventry and Bedford met twice.
The home leg was at Coundon Road, where two tries from Canadian international lock forward Rob Salisbury and a penalty goal from Argentinian back Luis Criscuolo saw Cov take the points 13-12.
The return at Goldington Road was two weeks later. This also went to the home team, who outscored Coventry 39-12, with full back Wayne Kilford and a conversion from Criscuolo scoring the visitors' points.
So while Bedford have a two-one lead in terms of results, all of the games have gone the way of the home team. The visitors to Butts Park Arena will be looking to put right their home defeat to Ealing Trailfinders from last weekend, who themselves will be coming to the West Midlands next Friday.
It promises to be an action-packed afternoon!