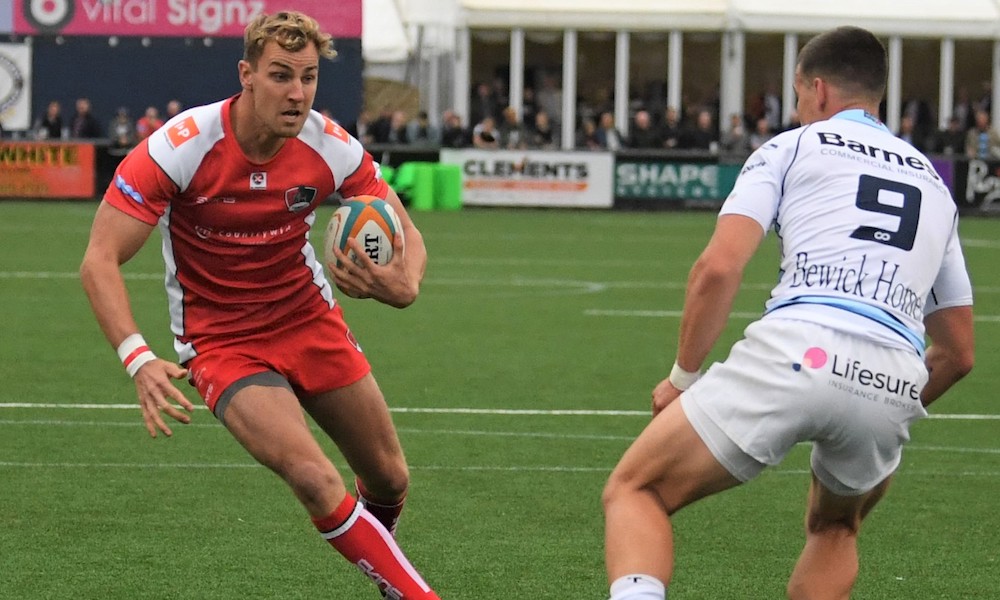 The Greene King IPA Championship returns for a one-week burst of action this weekend for Round 7 before the two-week Christmas/New Year break.
East Midlands rivals Nottingham arrive at the Butts Park Arena in sixth place, one below Cov, to renew rivalry which first begun exactly 128 years ago in season 1891/92. With grateful thanks to colleagues in the Nottingham club, we do know Coventry won that opening fixture away from home 25-0. If you think about it, travelling such a distance in those days must have taken a good deal of preparation in itself!
In those far off days, it was the old Midland Counties Cup, which we know was the first of its kind to appear on the Rugby Football scene in the Midlands.
The Nottingham club had been formed a little earlier in 1877 and three years after Cov, with their headquarters for many years being at Beeston. More recently, their home matches were staged at Notts County's football ground in Meadow Lane, before a move was made to their training facility at Lady Bay, which has now been established as their full home base.
Coventry and Nottingham first met in modern day league rugby in 1987/88. Because of differing league status over the ensuing years, prior to Saturday there have only been 21 previous league meetings. Nottingham currently lead 12-8 in wins, with the one draw coming almost exactly a year ago to the day at Lady Bay.
Nottingham then won the reverse fixture here late in the season, a nail-biting match ending 32-31 in their favour. We of course also met twice in the Championship Cup last season, each winning their home game.
Last season's meetings however were the first for nine seasons, the last Coventry home win over the East Midlanders coming in 2006/7.
Many supporters of Cov Rugby will however also recall that it was the Nottingham club who were part of the opening fixture here back at the Butts Park in September 2004.
Many with even slightly longer memories also recall fondly the day in 1996, when the scoreboard operator at Coundon Road sought out a rusty nail to accommodate a third digit with Cov racking up their record league score 102-22.
In charge of playing matters at Lady Bay is Head Coach Neil Fowkes, whose 30 years' experience as a player and coach at Nottingham truly making him a 'one-club man'.
While Nottingham have notched up two away wins in the Cup, their only success away from home in the league to date was at Ampthill. A 50/50 playing record currently sees them sitting three points behind Cov, making Saturday's match a must-win for both clubs in front of the Sky Sports cameras.
In terms of direct links, currently in the Nottingham squad is one of their hookers, Jake Farnworth, who made 13 appearances for Cov Rugby between 2014 and 16, while dual-registered with the Leicester Academy. In the opposite direction, both James Stokes and Will Maisey each played for Nottingham while at University.
With Saturday's match being featured on television by Sky with the 5:15pm kick off, Cov Rugby will be looking to erase the memories of last week's Cup defeat at Ealing Trailfinders, while also seeking a fourth league win of the season.
Tickets have been in high demand for Saturday's big game and there are now limited groups of seats available. Head to coventryrugby.co.uk/tickets to book online and use etickets to print at home or save to your smartphone to beat any match day queues at the ticket office!