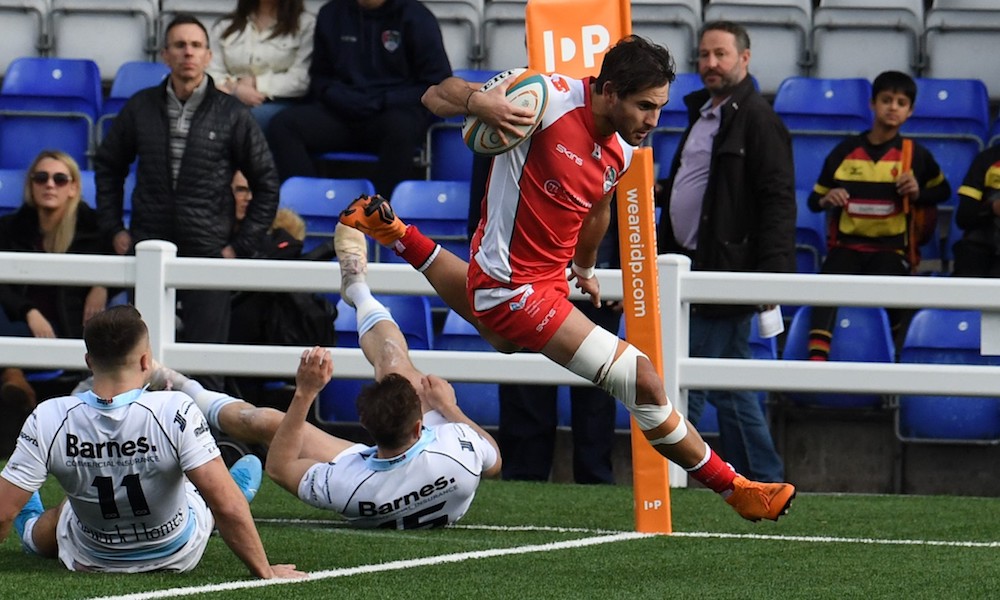 Following the 10 try mauling of Ampthill on Saturday, the only slight downer from a Coventry perspective was that the visitors secured a try bonus point in the closing minutes.
But for that, Cov would be travelling to Bedford on Saturday already assured of a place in the quarter finals to take place in the New Year.
Just one point is therefore required from the visit to Goldington Road to secure that place in the knock out stages for the second season running, in what will be Director of Rugby Rowland Winter's 100th game in charge.
Bedford's slope at Goldington Road is very well known within rugby circles, the traditional old venue having been their home since the beginning in 1886, the club's formation arising as a result of a merger between the town's Rovers and Swifts clubs.
Quite surprisingly, there has only been a limited amount of Cup rugby played between Cov and Bedford Blues previously. While there have been many other encounters over the years, the Cup meeting at the Butts Park in September was only the fourth in modern times.
Following Cov's 26-17 win in the earlier meeting, each club has won two of the four fixtures played. Put simply though, no Coventry side in modern times has won a Cup match at Goldington Road.
The oldest of the encounters goes all the way back 45 years to season 1974/75. Cov had been RFU Knock Out Cup holders in the previous two seasons, but at the semi-final stage in the spring of 1975, Bedford won 13-6 to deny Cov a third consecutive visit to Twickenham. The only points that day from a Coventry perspective came from the boot of current Club President, Peter Rossborough, but even though there was disappointment at losing there was still the small consolation of Bedford then going on to win the final.
Fast forward 24 years to season 1998/99 and the much-maligned Cheltenham and Gloucester Cup, which saw Cov and the Blues play each other home and away in a competition which lasted just one season. The Coundon Road encounter resulted in a narrow 13-12 win for Cov, Bedford turning the tables pretty effectively at home with a 39-12 victory.
It was then to be another 21 years before the September meeting at the Butts Park three months ago.
Recent reports of Bedford's matches have suggested they have been affected by a lengthy injury list, but when looking back on Cov's overall record at Goldington Road, it has not really been a very happy hunting ground. Both the earlier Cup and league games at Butts Park followed a similar pattern, but after the fine win last weekend the Coventry squad should certainly be in good heart.
The expansive, running style which put 10 tries past Ampthill was one of the best performances we've seen at Butts Park, and it would be outstanding if we can replicate that at Goldington Road. Firstly though, the Bedford forwards, led expertly by their new arrival this season, flanker Dan Temm, have to be quelled.
Bedford Blues will go into Saturday's meeting in the knowledge their heavy defeat at Ealing ended any hope of progression to the quarter finals. Dedicated home support has always been one of Bedford's trump cards and pride as much as anything will surely spur them on over their arch Midland rivals.
Kick off at Goldington Road is 3.00pm, with the Supporters' Club coach leaving the BPA at 12 noon. Any bookings must be made by 1.00pm on Friday via CRSC1874@gmail.com