Many people are fully aware that full back James Stokes topped last season's National One try-scoring charts by applying the finishing touch to no fewer than 21 of Coventry's 183 scores.
However, what is probably less widely recognised is that the fans' favourite managed the remarkable feat of appearing in all 30 of his club's league games – even if, as he quickly points out, he was once first required to warm the bench.
'Rugby player loves playing rugby' is hardly the stuff of back page headlines, but it does speak volumes of his consistency and determination to stay ahead of the selection pack. It is therefore unsurprising to learn that the first three months of the current campaign have not sat easily on the former Cambridge No.15's shoulders.
"It's been a horrible start to the season for me," he confirms. "I did my ankle against Pirates and was out for a couple of weeks, then did my hamstring and was out for another three weeks.
"At least I'm now feeling better than I did before I got injured. I have done lots of track work with one of our S&C staff, Gabe, who has been awesome helping with my recovery."
Cov's closed-season recruitment of David Halaifonua and Junior Bulumakau has also added international quality to the back three, meaning even last season's star performers must now catch their coaches' all-seeing eye to secure a place on the teamsheet.
Stokes says he is enjoying the challenge this has brought before going on to acknowledge that his club's first Championship campaign for nearly a decade has yet to reach top gear.
"Competition for places is a good thing, and it's really important for us all to keep driving each other on," he says.
"It's not personal when one person is picked and another isn't – you have to keep looking at improving every little area as an individual. You have to believe in yourself regardless of the position you are playing in. If you don't have that self-confidence, you will get found out pretty quickly.
"I'd say we are 'feeling out' the Championship. It's been disappointing in that there are many things we can get better at, but if we can apply ourselves to the right things we should be there or thereabouts. We've played some good rugby at home at times, but our away form is there for everyone to see.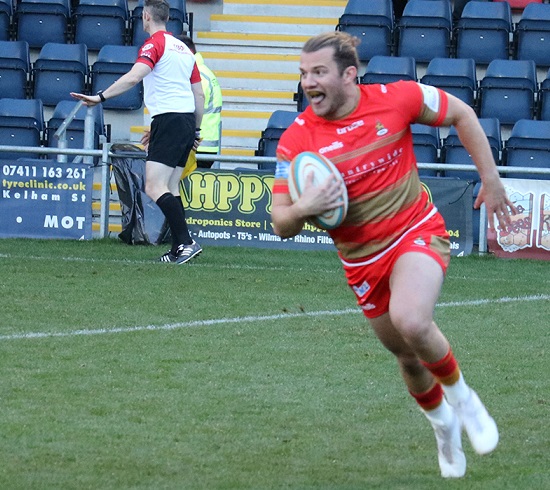 "Despite that, we have come up against some good teams and so far no-one has given us lots of problems collectively. Even when we have conceded lots of points, when we look back at the games they have generally been down to individual errors, so if we can apply ourselves and clear those up we will get better."
Stokes arrived at the Butts Park Arena two-and-a-half years ago from his director of rugby's former stamping ground in Cambridge, and he sees parallels between Cov's first season under Winter and their maiden Greene King IPA Championship campaign.
"In a way it's been similar to my first season here in National One, when we were very good at home but poor away, and if we can settle in this league and get some confidence things will improve," he says.
"We were making too many individual errors then too, and we were quite a new squad, but we gradually bonded as a team – the cohesion in the forwards and in the backs then began to show with the different types of tries we scored.
"But we are on a similar road now – although opposition teams are quicker and more physical in the Championship than in National One they still paint similar pictures in defence and attack.
"Coming into the Championship, there's a sense that we need to kick for field position more than we did, because of how the nature of the games, but for sure being expansive is what we're about and the players in the back three want to influence games by getting our hands on the ball."