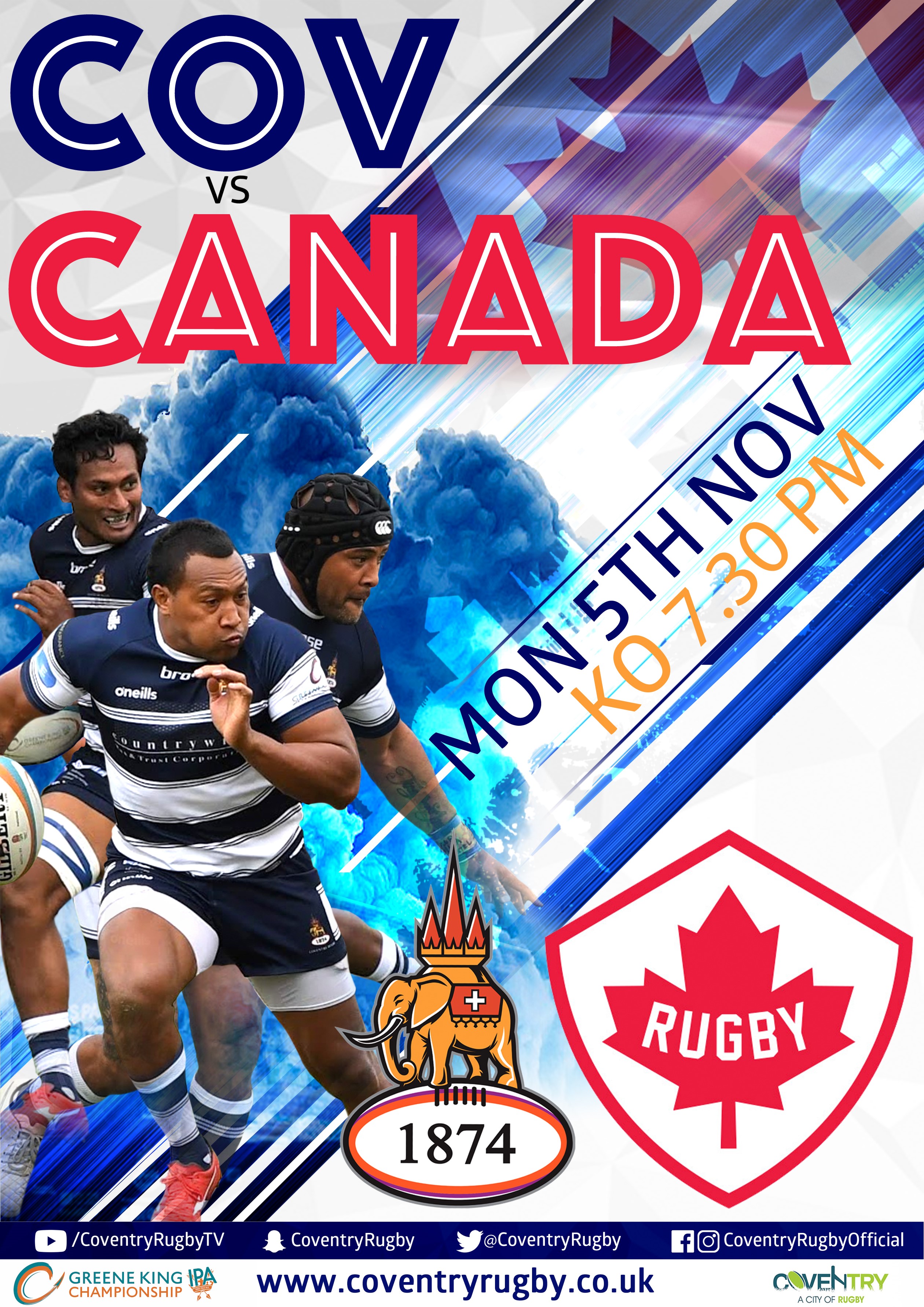 Coventry Rugby will host the full Canada senior squad on Monday, November 5 as the Cannucks prepare for their round of World Cup qualifying games against Kenya, Germany and Hong Kong later that month in Marseilles.
"Canada's coach, Kingsley Jones said they needed a preparation game while we were speaking on another matter, and we jumped at the chance of playing them," said director of rugby, Rowland Winter.
"The game falls on a weekend off from the league and will prepare us for the Championship Cup, so it's an ideal situation.
"It's quite an honour to host a national team and we hope it will be a great occasion for our supporters."
A number of Canadian internationals have played for Coventry, notably John Cannon, Nik Witkowski and James Pritchard.
It will be the first time that Cov have played a national side since Georgia came to Coundon Road in the late 1990s.
Coventry Nighthawks will play London Irish away on Monday, October 8.