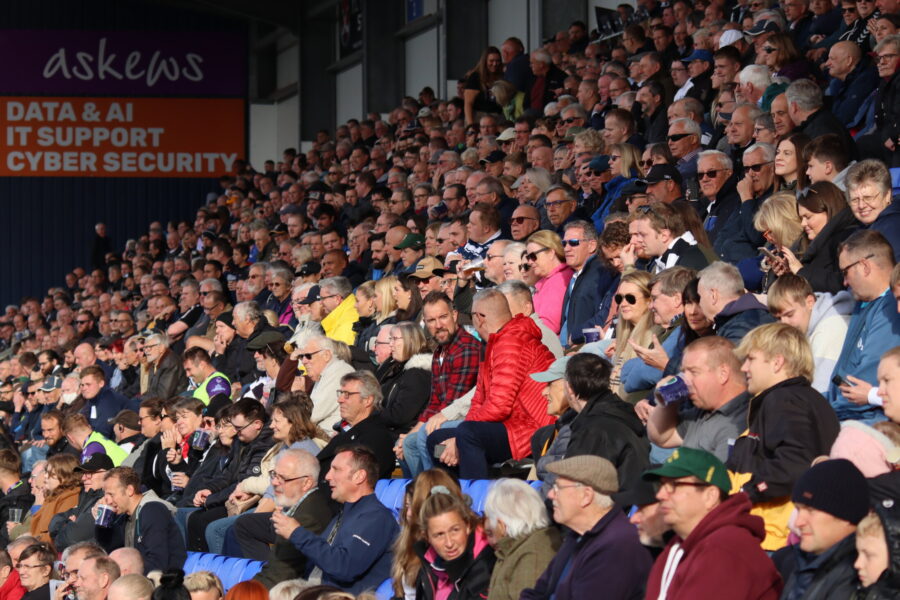 Coventry Rugby is thrilled to announce three fixtures that have been added 2022/23 season's schedule as 'Gifts to the Community', meaning that they are all… FREE OF CHARGE!
Here at Butts Park, we are very much a community-focused organisation, and we know that we would be absolutely nothing without everyone that does so much to support this rugby club. That's why we have made the decision to deliver three more home fixtures this season – and make the entry to all three, totally free.
Please consider this a 'thank you' for all the incredible things that this community does for its rugby club. We hope to see as many of you as possible here at the BPA as our senior squad takes on:
UK Armed Forces – Friday 24th Feb – 19.30 Kick off
RAF – Wednesday 1st March – 19.30 Kick off
Leicester Lions – Friday 7th April – 19.30 Kick off
To gain entry to one, two or all three of these 'Gift to the Community' games, we ask that you book your complimentary tickets online by clicking here.
Season Memberships are valid for these matches, and Season Members will have access to their normal seats. Askews Platinum members will still have access to the Askews lounges. Whilst there will be no buffet available, there will be plenty of hot food options available to purchase on the night.
Thank you once again for all the support that this community displays on a constant basis, and we look forward to welcoming you all to Butts Park for these upcoming matches.