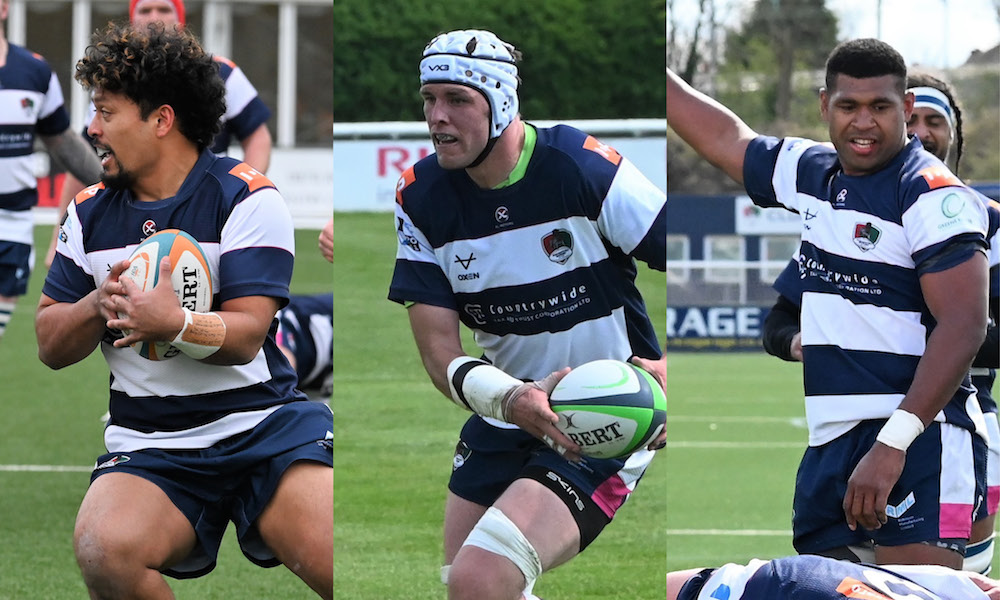 Coventry Rugby has today announced three new contracts with players in the first team squad ahead of the 2021/22 season.
Club captain Adam Peters leads the way, with fellow forwards Suva Ma'asi (hooker) and Senitiki Nayalo (back row) also putting pen to paper.
Twenty-six year-old Peters had another impressive campaign, playing in both the second and back row, in eight out of the team's 10 Championship matches and scoring three tries along the way.
"Adam continues to grow into an integral part of the club in his role as Club Captain, and has also consistently delivered each week on the pitch."
Nayalo, 30, also caught the eye with his most consistent run of form in the first team, scoring four tries in five appearances before his unfortunate injury against Hartpury ruled him out for the rest of the season.
"Tiki has now settled at the club and has developed to become a key part of the team," Winter says. "There is so much more to come from him which is exciting as he is already one of the most dynamic players in the league on both sides of the ball."
Twenty-three year-old Ma'asi showed his dynamism with ball in hand during the pre-season matches and was set back by injury for the last few games.
"Suva has a great skillset and has done well to transition to hooker over the last two years, we are now looking forward to him adding to our all round game in the season ahead," Winter added.
Not long now until Membership details are announced for 2021/22! Keep your eyes on this website next week for more details!