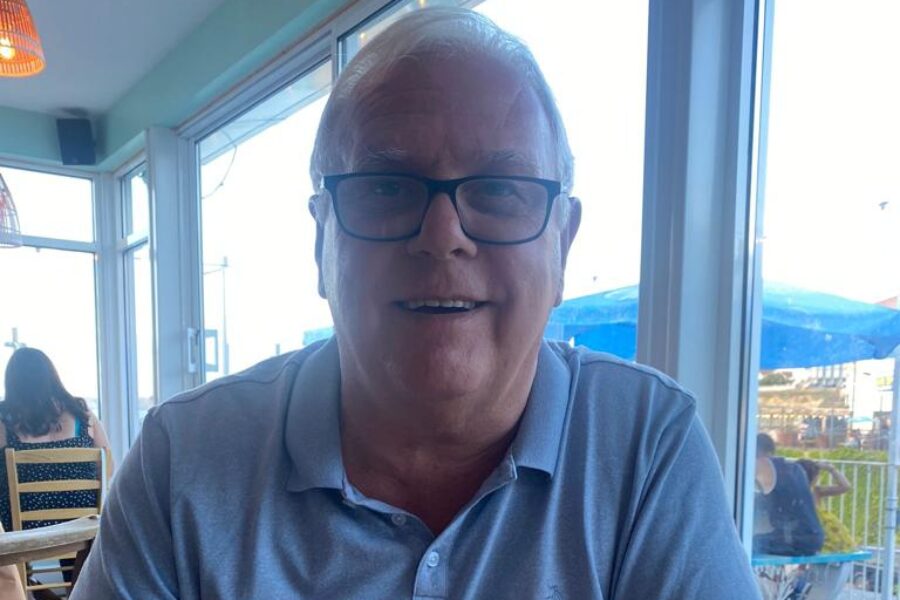 Coventry Rugby is incredibly sad to learn of the passing of former captain, David Foulks earlier this week.
Since his playing days finished in the early 1980's, David had remained an and active part of Coventry Rugby.
David or Dave, as he was known to so many, made his Club debut in the season of 1973/74, making 18 appearances in that first year.
Dave then played regularly over the ensuing decade, becoming Club Captain in a very significant season, 1981/82. In subsequent years in an article for the ''Rugby Paper'', Dave was quoted as saying that season saw a real millstone taken from the Club's back. Eight years after the second Cup success, the Club were declared winners of the ''Sunday Telegraph'' Merit Table, those preceding the days of league tables which were to follow some six years later.
Cov's record in winning the ''Sunday Telegraph'' pennant was P 47, W36, D 3, L8, with 1,066 points scored, only the fourth time the club (at that time) had passed the 1,000 points barrier.
In his final playing season of 1982/83, Dave, who had certainly incurred his fair share of injuries during his career, made his final appearance for the Club at centre vs Gloucester at Kingsholm on 18th December 1982, with Cov winning by 15 points.
Dave, who also represented Warwickshire in the County Championship, had the honour of leading the Cov side at the time which contained a rich number of some 7 current England internationals, one of them being current Club President Peter Rossborough.
Peter Rossborough said "I had the pleasure of playing with David towards the end of my career and the beginning of his. David was a tremendous ball carrier who was only about 15 stone, most of that his lower half, this is what made him so difficult to tackle. David was a great motivator and was respected by all of his team mates, young and old, this is why he was voted captain and what a great captain he made. David was an English Colt and started his Rugby at Barker Butts, he changed the game. Ever since his playing days David has been a huge supporter of the club, including during some difficult times, we can only thank him for that. The loss of David is terribly sad news to us all and our thoughts are with his family and friends."
Everyone connected with Coventry Rugby has been saddened to learn of Dave's passing and wishes to send their sincere condolences to his family at this very sad time.
Dave's Family said "From a young coventrian attending Woodlands school Coventry RFC has always had a special place in Daves heart, from playing and being captain of Coventry having great times on and off the pitch to more recently watching every week with former team mates, family and much cherished friends. Coventry rugby club has and always will be a very special place in Daves and his family's hearts."
The club will be celebrating Dave's life at our home fixture against Doncaster on Saturday 3rd December.