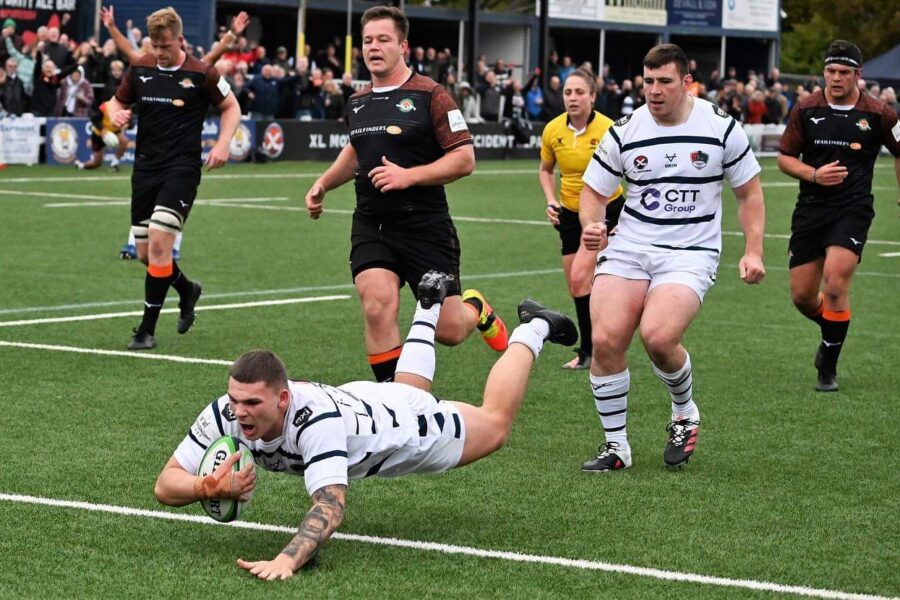 exi will be the latest new exciting Coventry-based company to join the group of Coventry Rugby sponsors, with their logo going onto the first team's shirts in the 2021/22 season.
exi offers a single point of contact multi-disciplinary design and construction consultancy service for companies seeking to make capital investments in their estate and buildings, with services ranging from project management and estates strategies through to supporting the design, construction and commissioning phases of their projects.
exi's relationship with Coventry Rugby is more than just about branding, however, with the group also project managing the development of Butts Park Arena alongside the club's senior management.
Coventry Rugby Chief Executive Nick Johnston says that this kind of multi-faceted relationship can help the club achieve its ambitions for long-term sustainability.
"We're delighted that exi will not just be on the club's playing shirts for 2021/22, but is also an integral part of the planning for our future," he commented. "Developing Butts Park Arena has been a long-standing ambition as it is key to achieving financial sustainability, but with exi's help and expertise we are closer to achieving that than ever before.
"We have an outstanding relationship with Richard Kinnersley and his team, and it continues to go from strength to strength."
exi Executive Director Richard Kinnersley says that it is clear to see that Coventry Rugby has a bright future ahead of it.
"Not only has the team risen up the leagues to consistently challenge at the top end of the Championship table, but in Jon Sharp and Nick Johnston the club has two of the best operators around who are committed to achieving the off-field success which is so crucial to achieving sustainability," he said.
"It was a straightforward decision to become a shirt sponsor for next season, and we're looking forward to seeing our brand on the shirts throughout 2021/22."