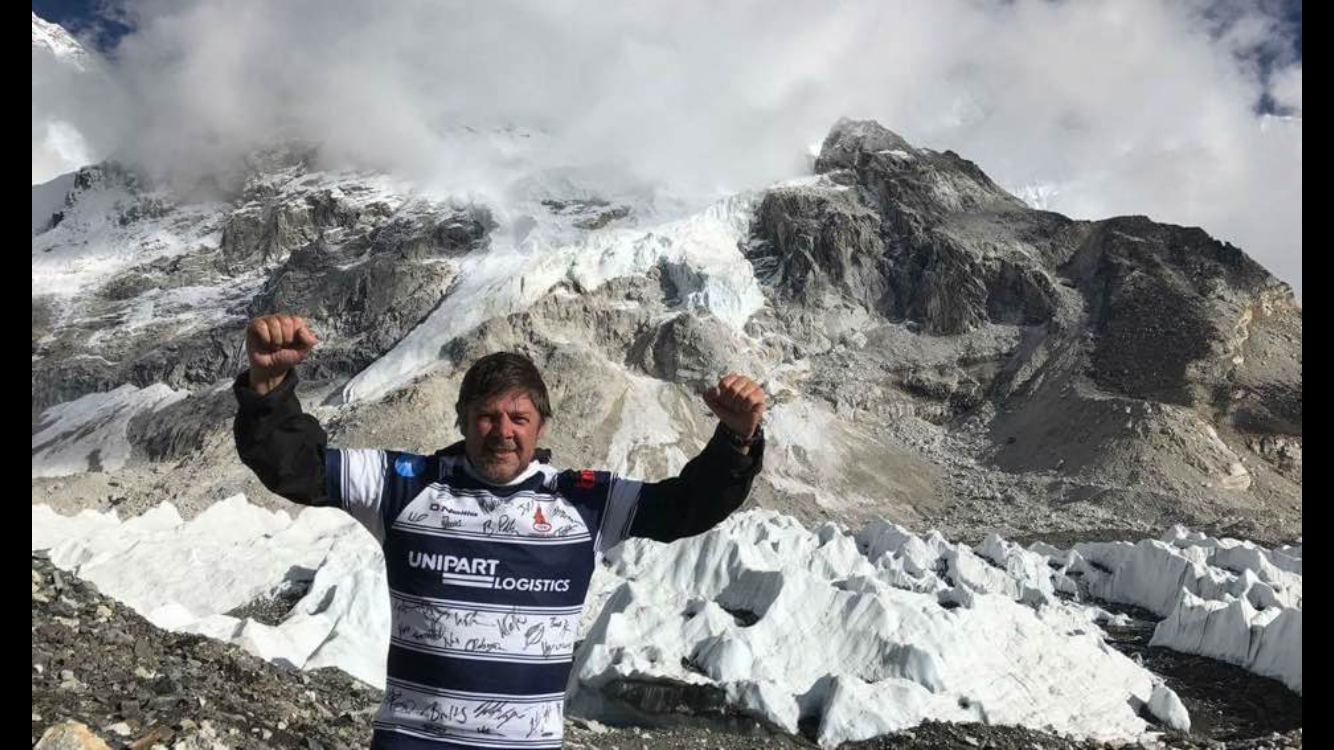 TOP of the league…….and top of the world.
Explorer and Coventry Rugby supporter Mark Wood proudly wears his signed club jersey at base camp in the shadow of Mount Everest as he prepares for his latest project which will create the biggest and most extreme classroom on the planet.
Expedition 8848 will see three explorers attempt to reach the summit of Mount Everest, the highest mountain on earth with its peak 8,848 metres above sea level, and link up with one million students around the world.
"It's great to see Cov kid Mark putting Cov Rugby where we belong – on top of the world (almost) during his most recent expedition to Mount Everest," said Coventry chairman Jon Sharp.
"It's terrific that we share many values, working together in Coventry schools, and in Mark's case many more worldwide.
"Always a welcome visitor to Butts Park, Mark is an inspirational speaker who made a motivating speech here at the beginning of the season; our job now is to keep our part of the bargain, staying at the summit of the league table."
Expedition 8848 will create unique and inspiring on-line lesson plans and an interactive route map, allowing students to follow the explorers throughout the journey while at the same time connecting all schools together.
Visual Skype communication will link the explorers in real time from the mountain directly into the classrooms worldwide, with daily interactive social media updates allowing students to converse with each other and exchange ideas with the explorers.
An environmental global experiment collecting clean air data from around the world on one map of the earth will highlight areas with poor air quality, with the data collected used to influence political views on climate change, and a One Million Voices documentary featuring students will be shown on route through the valleys, monasteries, schools and villages that line the way to Everest in the highest cinema on earth as part of a major 8848 documentary.