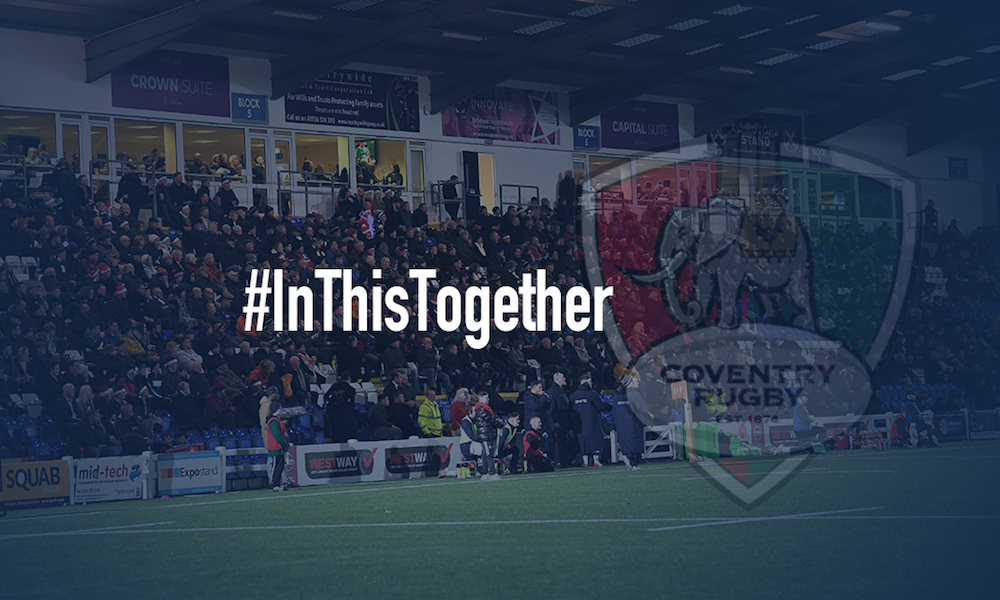 As of 00:01 on Thursday, December 31st, Coventry and Warwickshire will be under Covid-19 Tier 4 restrictions.
The impacts on Coventry Rugby will be as follows:
– Pitch hires will be for organised Under-18 sports teams only. There are a few time slots available during the week for Under-18 teams; contact Elizabeth Martin for more details via emartin@coventryrugby.co.uk
– No teams for Over-18s will be able to book the pitch
– The club's staff will be working remotely. To contact an individual email enquiries@coventryrugby.co.uk and it will be directed accordingly
– Butts Park Arena will remain closed to the general public. The online shop will continue to fulfil orders from eliteprosports.co.uk/shop/coventry-rugby
Restrictions are reviewed every two weeks, and we will continue to give you updates as and when we are able to.
We continue to wish everyone in the Coventry Rugby family the best of health during this period and strongly urge you to follow relevant advice for yourself and those you care about.