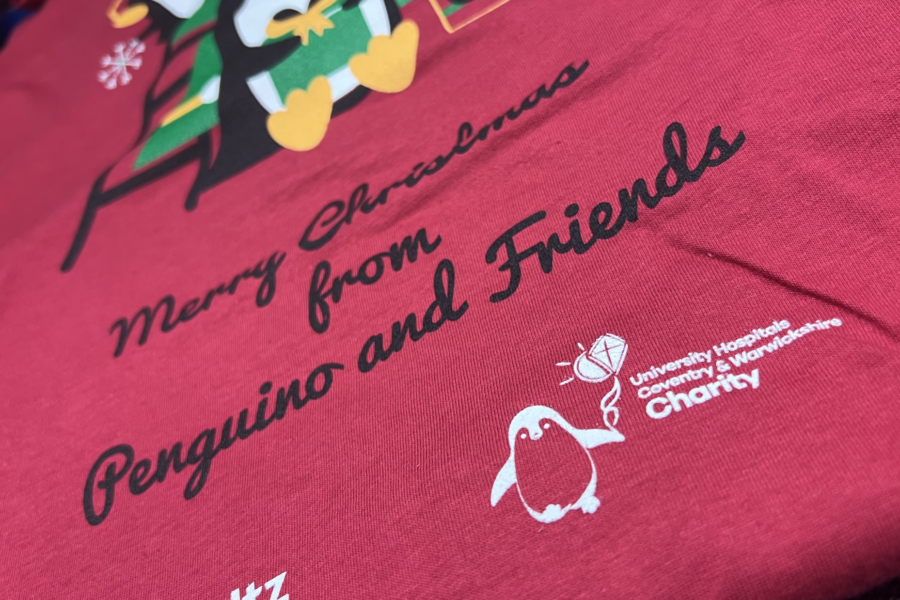 Coventry Rugby is collective Christmas presents that will be donated to the University Hospitals Coventry & Warwickshire (UHCW) Charity on the 10th December 2021.
University Hospitals Coventry and Warwickshire Charity aim to improve the lives of UHCW staff, patients and their families. The Charity was founded in 1996 and to date has raised millions of pounds helping thousands of patients and their families. It is the registered charity for UHCW NHS Trust (inc. University Hospital, Coventry and the Hospital of St Cross, Rugby) and Coventry & Warwickshire Partnership NHS Trust covering local mental health, learning disability and community services
Coventry Players will deliver the presents on the 10th December 2021 so we are asking that all Coventry fans donate their gifts by the 9th of December in one of three ways:
Please drop you presents into the office at Butts Park Arena. Opening hours: Monday – Friday 12-4pm
On the next matchday. 4th December 2021 against Bedford Blues. There will be in a collection station in the arena, location TBA.
You can get you presents delivered straight to the Arena, please ensure the delivery date is before the 6/7th December 2021 to ensure the present arrives in time for the 10th. Address below:
Coventry Rugby Ltd
Butts Park Arena
Butts Rd
Coventry
CV1 BGE
Please note in the name or on a notes space (Gift Drive).
UHCW have issued gift ideas for age categories. Some of these gifts include:
Babies: Baby socks/mitts, baby utensils, baby toys e.g. rattles, blankets.
Younger children (3-12): Board games, action figures/dolls, art kits, colouring pencils, wax crayons, books.
Adolescents (12+): Gift vouchers (all in one shop's voucher /cinema etc..), adult art kits – mosaic making, tie-dye, nail art, art pencils, colour by numbers), scarfs/gloves/hats.
Adults on inpatient wards e.g. Elderly Care, Stroke, Respiritory
Board Games, puzzle books, books – annuals/autobiographies etc… Art kits – colouring pencils, colouring books, colour by numbers
Playdough, slime kits, art supplies, sand art kits, chubby wax crayons, handheld lights, dolls and action figures.
All gifts must be unwrapped, brand new and in sealed packaging.
The Coventry Rugby players will be wearing theUHCW Charity penguin T-Shirt when they warm up to face Bedford Blues on the 4th December 2021 – the same day as the matchday collection.