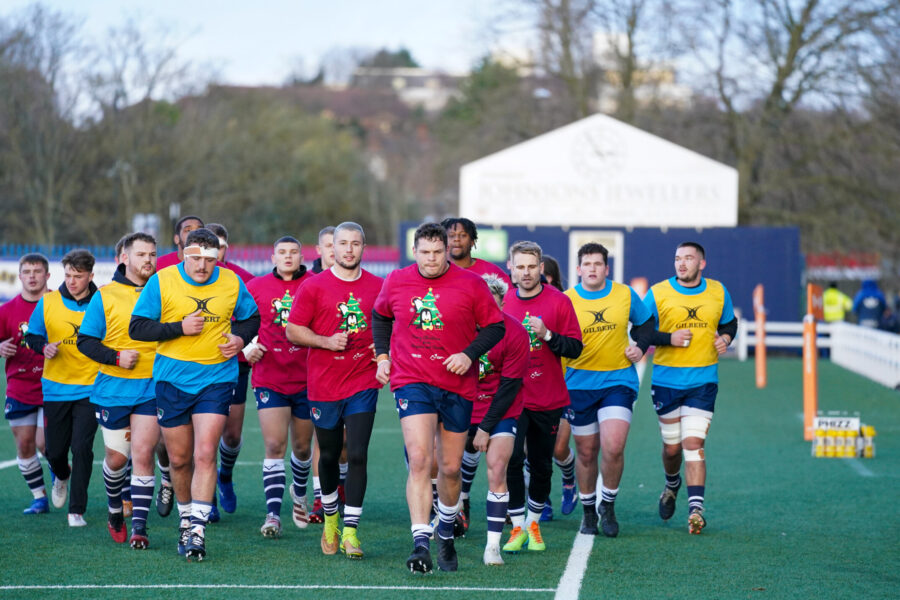 Last Saturday before Coventry Rugby edged a narrow one-point win against Bedford Blues, the players could be spotted warming up in t-shirts that made history…
Today marks the year anniversary of Margaret Keenan receiving the World's first COVID vaccine out of clinical trials at University Hospitals Coventry and Warwickshire. This time last year, the image of Matron May Parsons delivering the first dose to the 90-year-old Coventry citizen was everywhere, and front and centre was Margaret's bright blue UHCW Penguino Charity T-Shirt.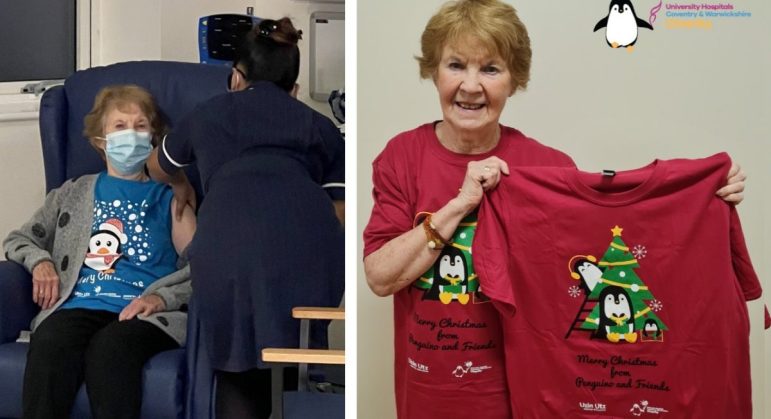 The festive top, normally purchased by staff to wear on the wards, became an overnight sensation and more than 5,000 were sold. 'Penguino' quickly gained popularity and became a symbol of the joy and hope that the first vaccination brought to everyone in the world.
Now a year later since the history-making event, the Charity has reissued the T-shirt for 2021 featuring Penguino with the addition of some new friends! The T-Shirt will raise money for the University Hospital, Coventry and the Hospital of St Cross, Rugby. The T-Shirt costs £10 and can be purchased online. Visit www.uhcwcharity.org/shop to purchase one of your own.
To commemorate the anniversary of the first vaccine, staff are being encouraged to wear a UHCW Charity Penguino Christmas T-Shirt on December 8. Then on Friday, December 10, staff across the Trust will again don their Penguino T-Shirts once again to celebrate Christmas T-Shirt Day.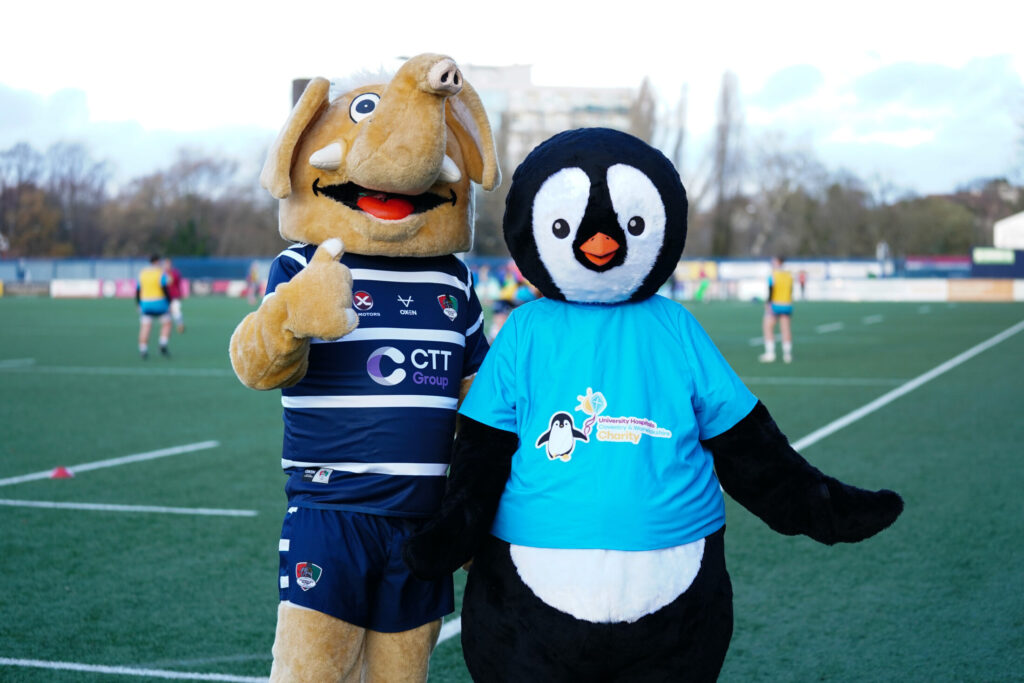 Penguino attended the Bedford Blues fixture on the 4th of December along withUHCW representatives who were collecting gifts and donations for the Charity.
Coventry Rugby is helping to collect gifts for UCHW – all of which will be donated to the charity on the 10th December 2021, ready in time to reach adults and children who will be spending Christmas in UHCW Hospitals this festive season. A full guide of gifts that can be donated can be found here.
Gifts can be donated directly to Butts Park Arena, Monday – Friday, 12-4 pm. Deadline: 9th December 2021 ready for players for Coventry Rugby to hand them over on the 10th.