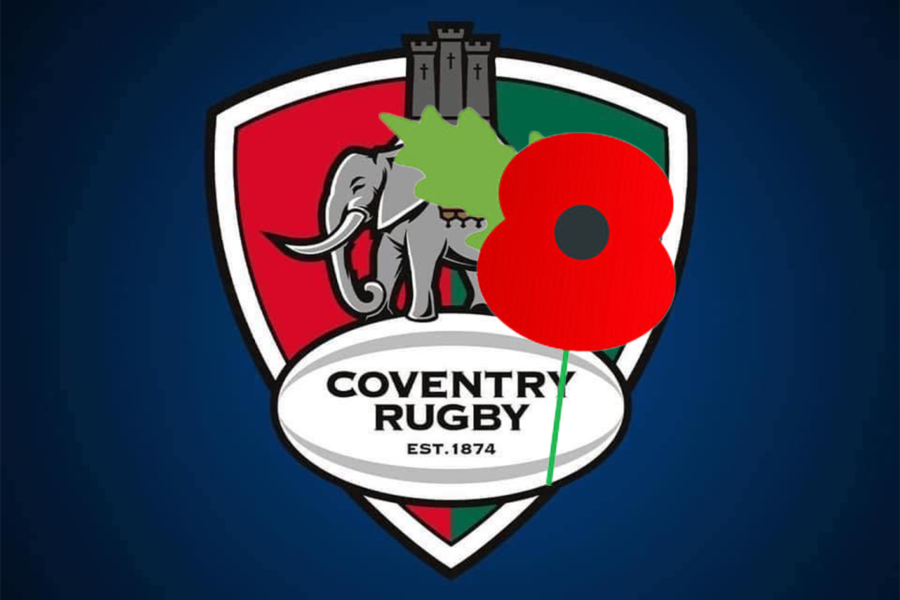 Today, Coventry Rugby joins the nation in pausing to reflect and remember those who selflessly gave their lives in armed conflict.
The club will be paying its respects over the course of a week, taking in Armistice Day, Remembrance Sunday, and culminating in our Remembrance game against London Scottish on Saturday the 19th of November.
A commemorative poppy wreath will be laid by the club, featuring the names of former Coventry Rugby players who died in the World Wars.
First World War:
H.J. Payne – Royal Engineers.
E.M. Buckley – Royal Welsh Fusiliers.
W.H. Hancock – Gloucestershire Regiment.
Charles Lee – Coldstream Guards.
George Randall – Royal Warwickshire Regiment.
Alfred Ernest Mander – West Riding Regiment.
Sidney G. Wolfe – Lancashire Fusiliers.
Reginald G. Pridmore (Military Cross) – Warwickshire Territorials Artillery.
Second World War:
Harry Joseph Daniels – Royal Air Force.
Frank W. Gilbert (Military Cross) – South Staffordshire Regiment. Frank Oscar Wheatley – Fleet Air Arm.
Lest we forget.