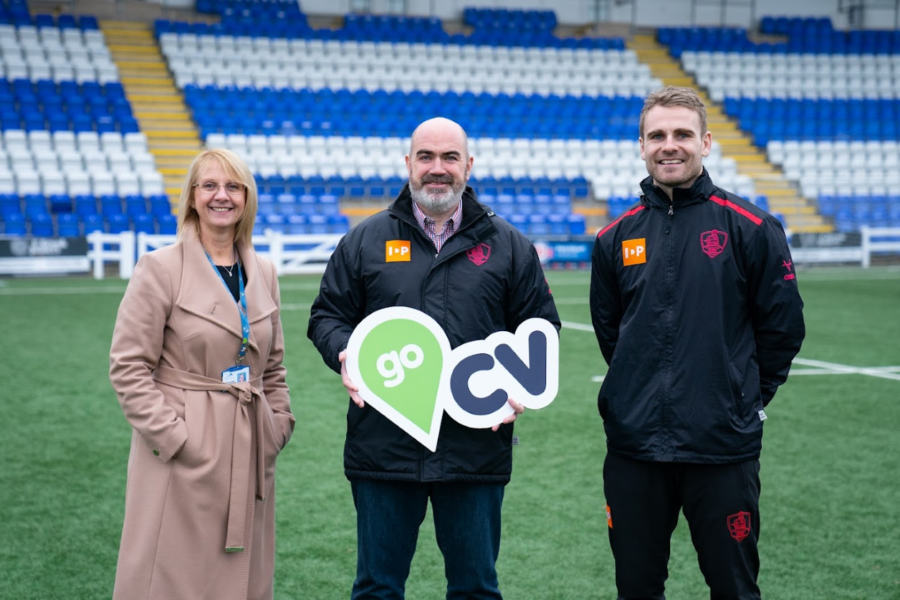 Go CV card holders will be able to get a 20% discount on all tickets for the remaining home games of this season – including this weekend's clash against Cornish Pirates. Tickets available for both adults and children (under 3's go free).
A Go CV card offers a range of benefits and discounts and is available to every Coventry resident. These benefits include sports, leisure and cultural activities in the city. A Go CV+ membership can provide extra perks for certain students, carers or people on certain benefits.
Nick Johnston, Chief Executive Officer of Coventry Rugby Club said ''We are thrilled to be one of the first professional sports teams in Coventry to join the Go CV scheme.  When we were first introduced to the idea it was an easy decision for us to make.  Coventry has such a proud sporting heritage and we would like to allow as many people from Coventry to come down to Butts Park Arena and experience a match day, cheer on the team and have a day to remember!''
Cllr Kamran Caan, Cabinet Member for Public Health and Sport said: "We are a really proud sporting city and we have loads to look forward to this year – but this is a great offer from Coventry Rugby Club in the final push to the end of their Championship season."
"I would encourage anyone who hasn't already signed up to take a look at what's on offer.  Over 70,000 members have done just that and signing up is really simple and is done in a few clicks."
To find out more about Go CV and Go CV+ including how to join, setting up an account and registering your card, please visit www.go-cv.co.uk
To book tickets to our home games games please visit Matchday Tickets – Coventry Rugby. 
Discount code can be found by accessing your Go CV account.