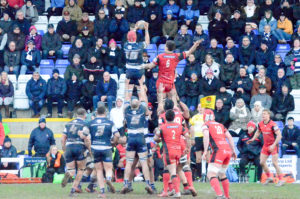 Ambitious 16-to-18 year-olds seeking a career in professional rugby will shortly have an exciting new specialist BTEC available to them courtesy of Coventry Rugby.
The Butts Park Arena club has joined forces with SCL Education & Training to launch a tailored programme which offers participants a route into higher education and/or a career in sport.
This two-year, full-time course provides learners with an outstanding opportunity to gain a nationally recognised qualification while simultaneously being part of a bespoke rugby training programme.
In creating this exciting new venture, Coventry Rugby is further strengthening its commitment to developing sport in its Coventry and Warwickshire heartland while also enhancing its already strong links with the local community.
All educational aspects of the programme will be managed by official education provider SCL. With over 15 years' experience in engaging, educating and developing young people, SCL are a leading independent provider of education through sport with a proven track record.
And students will also work alongside Coventry Rugby's professional coaching, playing and support staff to ensure their potential within the sport is fully realised.
Coventry Rugby's community manager Ben Gulliver, who has been heavily involved in creating the programme, believes it offers students an excellent opportunity to enhance their personal development through the power of sport.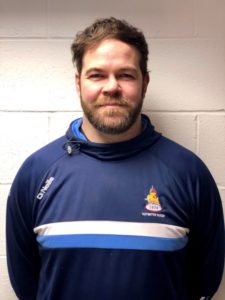 What facilities will students enjoy?
Coventry Rugby has a specialist classroom available for the BTEC programme plus Greene King IPA Championship playing facilities, first-class gym resources and medical expertise, all of which are available to those who join the course.
What benefits does the programme offer young people?
Not only does the course offer expert coaching and education provision, but learners also gain first-hand exposure to what is entailed in becoming a professional rugby player.
With access to first team facilities and coaches, students have the opportunity to experience how a rugby club operates from behind the scenes.
The course aims to ideally position students to take advantage of the many opportunities that exist in professional sport post-education, including those based at Coventry Rugby.
What opportunities does the programme offer?
This BTEC is as close to a professional rugby programme as any you are likely to find. All students will have an individual strength and conditioning plan, personal player development programme, and one-to-one mentors including development academy head coach Ross Stewart plus first team regulars Phil Boulton and Tom Kessell who both currently coach the club's U18 academy side.
How is the programme benefiting learners' personal development?
Through regular ongoing access to our first team Championship player mentor programme, pupils have regular contact with a positive male role model which will help shape their future life.
 What exit routes can learners progress to at the end of the programme and what life skills are they likely to leave with?
Students gain opportunities to pursue a career in professional sport, apprenticeships, and higher education through our links to Coventry University.
They should expect to leave with teamwork skills and pride in our local community, while they will also learn how to apply themselves in order to succeed, communication and leadership skills and develop resilience.
Why should someone looking to kick-start their career in sport come on your programme?
We offer a number of different avenues into the sport industry including a playing career plus coaching, strength and conditioning, analysis, commercial, matchday experience, community initiatives, charity work, wheelchair rugby and schools.
If you are interested in finding out more about the programme, or know someone who would like to apply, please contact register@wearescl.co.uk.
An open day is planned for April 24 at the Butts Park Arena from 10am.
To apply for a place on the programme visit www.wearescl.co.uk/coventry-rugby