Coventry started using Nacsport, KlipDraw and AP Wireless this season, all provided by our analysis partners AnalysisPro.
Director of rugby Rowland Winter and head of performance analysis Matt Harland have provided some insights into their reasons for choosing these solutions and the impact they have made so far.
Rowland Winter – director of rugby
"With our return to the Championship settled at the end of the 17-18 season, as a coaching group we knew it was vital to further develop and continue to move forward from last year.
"One important area to enhance was performance analysis, which was why we decided to bring Matt Harland in to set up and develop our analysis department.
"Last year we had a basic approach to this using iMovie to cut up clips. As a result our meetings were lasting longer than we would have liked.
"In our initial meeting, Matt introduced me to Nacsport, discussing the benefits of the software compared to available alternatives, which included its cost benefit to us and functionality.
"When Matt first introduced Nick Walshe (head coach), Louis Deacon (forwards coach) and myself to the software, we were very impressed with the possibilities it made available to us in our review and preview process compared to last year.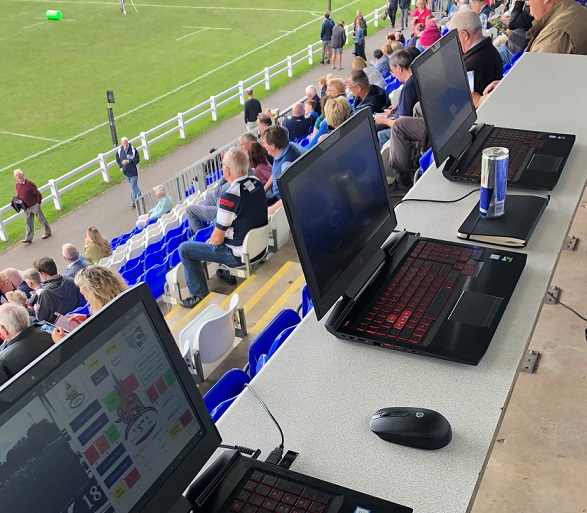 "Both coaches and players have found the software very easy to use, especially the presentation feature which allows them to easily put together review and preview meetings.
"The use of Nacsport Coach Station in our matchday setup has changed the way we review and allowed us to provide live feedback to players during the game and training in a way we have not been able to in previous years.
"The tools we have been supplied by AnalysisPro have enabled and encouraged us to adapt our approach to training, allowing the players to live review during sessions.
"Our Nacsport Elite licence, Coach Station and AP Wireless unit play a massive role in this change, allowing us to put together coaches' clips which players are able to review both during and immediately after training.
"We are looking forward to working with AnalysisPro throughout the rest of this season and are excited to see the continued developments in our analysis process."
Matt Harland – head of performance analysis
"I first met with Rowland at the end of the 17-18 season to discuss the role at the club and what they wanted to put in place for the start of the current season.
"Last season the games were filmed on a Saturday, put onto an online platform and then reviewed on a Tuesday night using iMovie, meaning the review sessions were much longer than the coaches and players wanted.
"Having reviewed that setup, we had an opportunity to start from the beginning and build. I put together a proposal for the club with several Nacsport, AnalysisPro and KlipDraw solutions at the forefront of it.
"Having used Nacsport and worked with AnalysisPro in my previous roles at both Birmingham Moseley and Rotherham Titans, I knew what Nacsport could offer the coaches. Alongside the cost benefits, it was a no-brainer for me to continue that relationship.
"One of the coaching group's main objectives was for the players to have a key role in the performance analysis process, reviewing team and individual performances and previewing opponents.
"For the players to do this, it was important they had an area with laptops to do their own reviews.  For this, we have two Nacsport Viewer licences on laptops in the analysis office. These laptops are kept upto date with our games and the opposition's games so the lads can put together presentations using Nacsport's user-friendly presentation tool.
"This allows the players to lead their own analysis sessions and provide feedback to the coaching staff."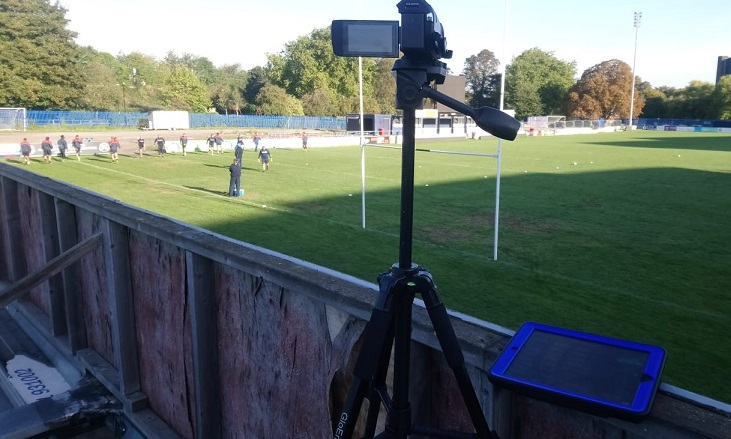 "Along with the Nacsport Viewer licences, the club has a Nacsport Elite licence, and a Nacsport Scout Plus licence.
"The Elite licence is our main machine which I use to capture and analyse live during games and training. This licence allows us to provide both live video and data to the coach's Scout Plus machine during the match via the Coach Station plugin, so they can freely review any part of the match.
"We are also able to stream information to the dugout with the AP Wireless unit for the players to see during the game, which also allows them to review live.
"As mentioned by Rowland, we have recently started to change how we review training and the Nacsport Elite really allows us to do much more than before.
"When introducing new systems to a new team there is the odd glitch that needs to be ironed out, one of which was the AP Wireless and Coach Station setup.
"The support from Josh Bryan, Jon Moore and Dan Moore has been excellent. AnalysisPro are always there to answer any questions we have, either by phone or email and no question has ever been too difficult to answer."