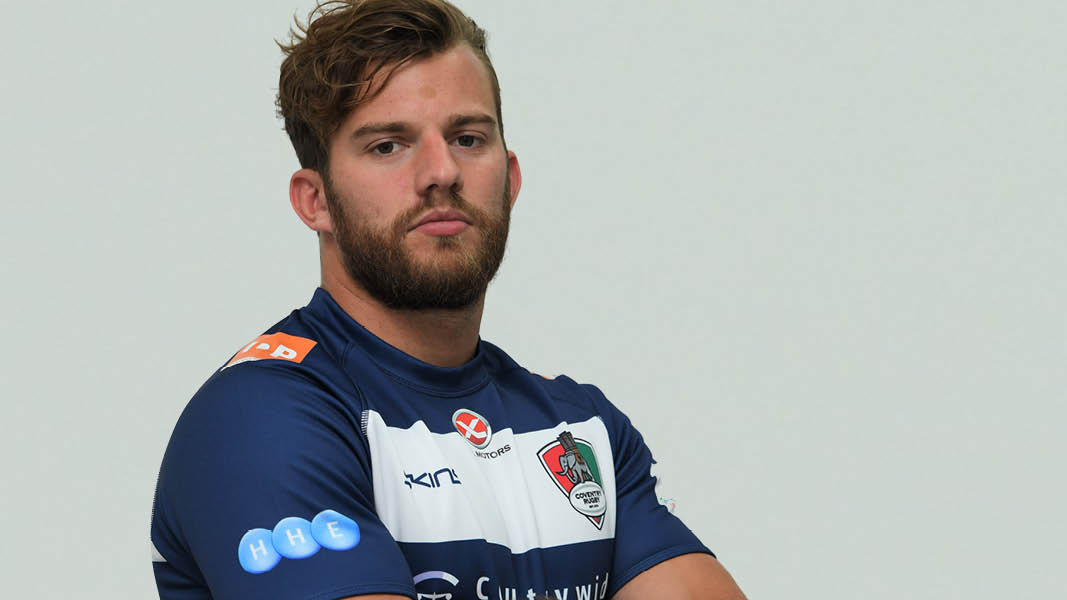 Coventry Rugby may have had the winning season ended by Ealing Trailfinders, but there were plenty of positives to be taken from a vibrant evening at Butts Park Arena, not least in how the team responded to the having their backs against the wall early on.
Tries from Kieran Murphy and James Cordy-Reddan had put Ealing 12 points up, with both stemming from Coventry lapses. With Ealing having run up 100 points combined in their opening two Championship Cup matches there could well have been plenty of misgivings about what would happen next, but Phil Boulton's men gathered themselves and fought their way back into the contest.
Scott Tolmie was driven over from a lineout, and when an Ealing mistake handed Coventry a great position they made it count, Rory Jennings chipping into space for Rob Knox to dot down in the corner.
At half-time the only difference between the sides was Steven Shingler's kicking, the Welshman landing a penalty and conversion to add to Ealing's tries.
And when Shingler kicked a peach of a conversion just four minutes into the second half it looked like Ealing could run away with the contest.
Rayn Smid's try was typical of the visitors' approach. Their running was hard and fast, the latching onto the drives powerful and direct, and with Sam Dickinson at the heart of the action Ealing's processes and direction was dominating both possession and territory.
But the Coventry changes started to have an impact, none more so than Will Maisey. One run after an interception from the replacement fly half was snuffed out quickly. But his second sparked an end-to-end attack finished off by James Stokes, who was there to take the inside ball once Maisey had sucked in the final man.
Maisey's conversion brought Coventry to a five-point deficit, and with another 2,000-plus Butts Park Arena crowd in full voice urging on their team the home faithful were treated to a final 15 minutes full of action and drama.
Coventry did have their opportunities, but Ealing held out and will go into the second series of matches later in the autumn at the top of Pool 1, with Coventry four points behind them in the standings.
COVENTRY RUGBY
15 James Stokes; 14 Junior Bulumakau, 13 Rob Knox, 12 Heath Stevens, 11 Max Trimble; 10 Rory Jennings, 9 Tom Kessell; 1 Toby Trinder, 2 Scott Tolmie, 3 Phil Boulton (capt), 4 Alex Woolford, 5 Nile Dacres, 6 Adam Peters, 7 Luke Wallace, 8 Senitiki Nayalo
16 Darren Dawidiuk, 17 James Gibbons, 18 Gareth Denman, 19 Ben Nutley, 20 Jack Ram, 21 Pete White, 22 Will Maisey, 23 Dan Lewis
Tries – Scott Tolmie, Rob Knox, James Stoke. Con – Will Maisey
EALING TRAILFINDERS
15 Tommy Bell; 14 James Cordy-Redden, 13 David Johnston, 12 Pat Howard, 11 Reon Joseph; 10 Steven Shingler, 9 Craig Hampson; 1 Jordan Els, 2 Alun Walker, 3 Craig Trenier, 4 Sam Dickinson, 5 James Cannon, 6 Kieran Murphy, 7 Jordy Reid, 8 Rayn Smid (capt)
16 Matt Cornish, 17 Will Davis, 18 George Davis, 19 Dave McKern, 20 Andrew Durutalo, 21 Nathan Fowles, 22 Craig Willis, 23 Jack Tovey
Tries – Kieran Murphy, James Cordy-Redden, Rayn Smid. Cons – Steven Shingler (2). Pen – Steven Shingler