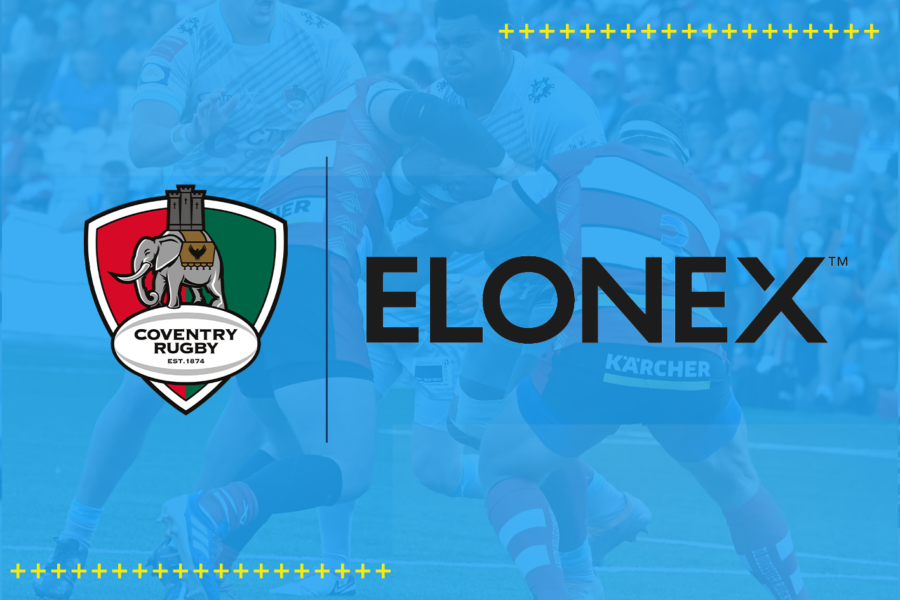 Coventry Rugby is thrilled to announce a brand-new partnership with Elonex to make them the official and exclusive digital screen provider for Coventry Rugby. This comes as a very first for the club and poses a superb opportunity to increase the awareness and reach of Coventry Rugby.
Elonex operates over 3000 digital advertising billboards located on roads and motorways, in city centres, at sports stadiums, motorways service areas, entertainment venues and shopping centres, across the UK and now operates the brand-new screens inside and outside of the BPA.
These new additions to the BPA add another avenue for the club to keep pushing to improve and continue the fantastic results that Coventry Rugby has been experiencing recently both on and off the pitch.
Nick Johnston – Coventry Rugby CEO said: ''We are thrilled to be Partnering with Elonex on a multi-year deal. Elonex have been a huge asset in supporting the Club and delivering a first-class matchday experience at The BPA but also allowing us to look and plan for on-pitch events such as Cinema nights and live sport screenings but also assisting Alex and his team with live on-field training visuals and match replays.
With Elonex as the Club's official digital screen partner we look forward to continuing to deliver unique matchday exposure for advertisers on the big LED screens both roadside outside the Butts Park Arena but also pitch side''.
Elonex's outdoor digital advertising network makes it easy for brands to effectively target and engage clearly defined audiences across a multitude of lifestyle environments, and this will be no different with Coventry Rugby.
Commenting, Nick Smith, CEO at Elonex said:
"With a long association with top class sport, Elonex is thrilled to be partnering with Coventry Rugby as the club's official Digital Screen Partner and to launch a new digital out of home advertising offering in the city.
"The new advertising screens look amazing and being situated in such a prime location means club sponsors and local businesses are really going to benefit from a new way of connecting with their customers.
"We anticipate that the new screens will be a tremendous success, and we are eager to further strengthen our relationship with Coventry Rugby as the club continues to achieve great success."