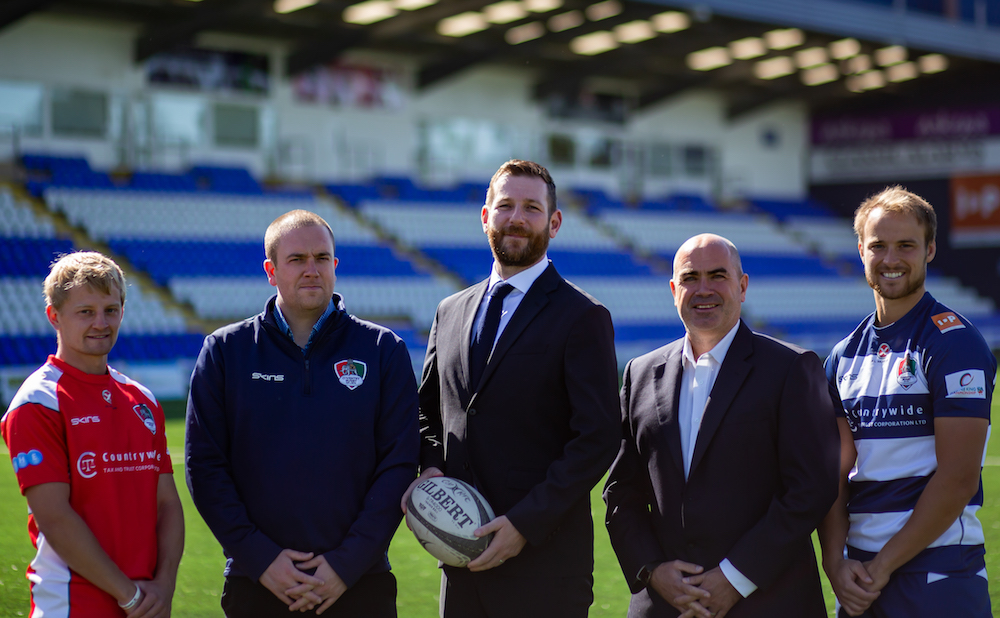 Coventry Rugby and Charter Savings Bank have today announced a comprehensive new partnership which will help the club expand its community work across the city of Coventry and the wider West Midlands area.
Charter Savings Bank has become the title partner for 'Rugby and Reading', a programme designed to inspire children aged between 5 and 11 to exercise both the body and mind, with first team players going into schools to read with children for an hour before leading an hour of tag rugby.
The bank will also support the club's ongoing 'Rugby in Schools' coaching programme and the newly-launched initiative, Project:500, which will be using rugby and sport to improve the lives of children living in poverty in the city.
Paul Whitlock, Executive Director, Charter Savings Bank said: "We're thrilled to begin our new partnership with Coventry Rugby Club after being impressed with their desire to give back to the community and their unwavering determination to grow the club to see it compete at the highest levels, mirroring our own ambitions for Charter Savings Bank."
Charter Savings Bank has recently celebrated its fourth anniversary and received a raft of awards this year alone, attributed to them listening to customers and understanding not only their saving needs but their community and environmental values too.
Coventry Rugby is dedicated to inspiring children and young people through sport, and Managing Director Nick Johnston says that the backing of Charter Savings Bank will help the club achieve its ambitions in this area.
"We are delighted to have Charter Savings Bank join our group of partners," he said.
"Having Coventry Rugby at the heart of the city's community is one of our key pillars, and to have the support of an important West Midlands company like Charter Savings Bank is really important for us.
"We share many of the same values when it comes to community responsibility, and we're looking forward to this being the start of a long partnership which will develop over time."
Charter Savings Bank has a simple and straightforward approach to helping all their customers and clients grow their savings, whether they are saving over the longer term for a special occasion or are looking for a home for their money that they can access quickly.
To find out more head to chartersavingsbank.co.uk
And to sign your school up to either 'Rugby and Reading' or 'Rugby in Schools' email community@coventryrugby.co.uk