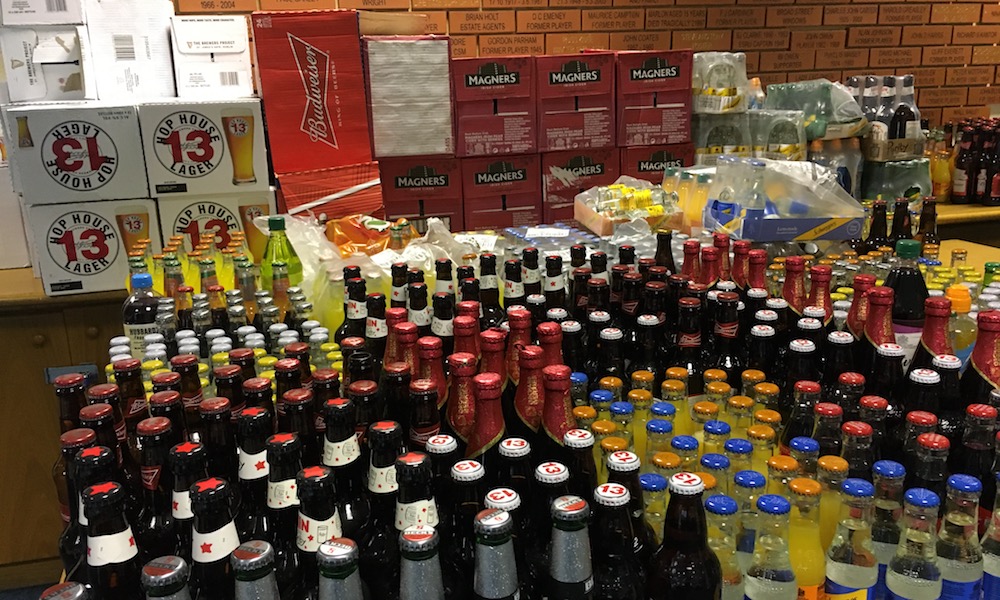 Butts Park Arena will be hosting a bottle shop to sell off the club's stock of bottled beer, ciders and soft drinks between 11am and 3pm on Saturday, June 20th.
The stock will be sold at dramatically discounted prices compared to match days, and you can get yourself a burger and chips to take away as well!
The bottle shop will be set up in the marquee at the Railway End, and so the club can maintain social distancing entry will be limited to 20 people per hour so that no one is rushed.
Players will be volunteering their time to marshal the event, so there will be an opportunity to catch up with how their summers have been going as well.
Entry is free but will be ticketed. Just choose your time slot below and book your place! You can also pre-order your burger and chips as well!
Things to note:
Do not arrive before your scheduled time
Remember to pay and display if you are parking in the Butts Park Arena car park
Entry is limited to 20 people per hour; this is a ticketed event, so no ticket, no entry
A one-way entry and exit system will be in operation
Please respect social distancing guidelines at all times
Card payments only
All food and drink must be consumed off the premises