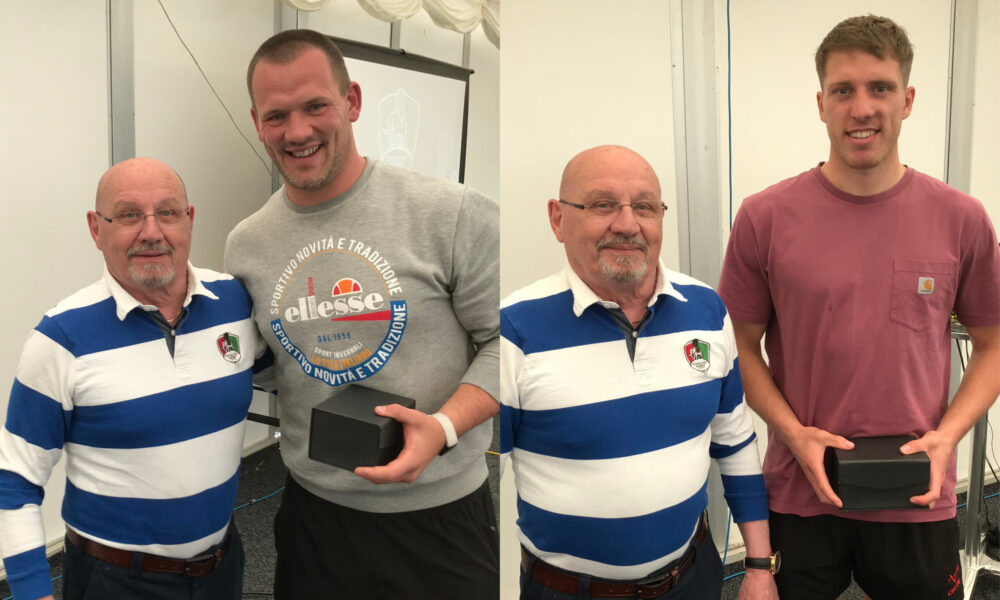 Ryan Burrows and Louis Brown have received the first End of Season Awards to be handed out this week.
Burrows received both the Coaches' Player and Players' Player of the Season awards, reward for his stand-out performances and leadership throughout the course of the campaign.
Brown is the 2021 Young Player of the Year, receiving the Jim Ashby Award. The 22-year-old full back has improved steadily throughout the course of the season, starting every game and showing his quality both with ball and hand and in launching long kicks off his left boot.
Both players received their awards from Executive Chairman Jon Sharp in front of the squad after the final training session of the season and before tomorrow's trip to Richmond.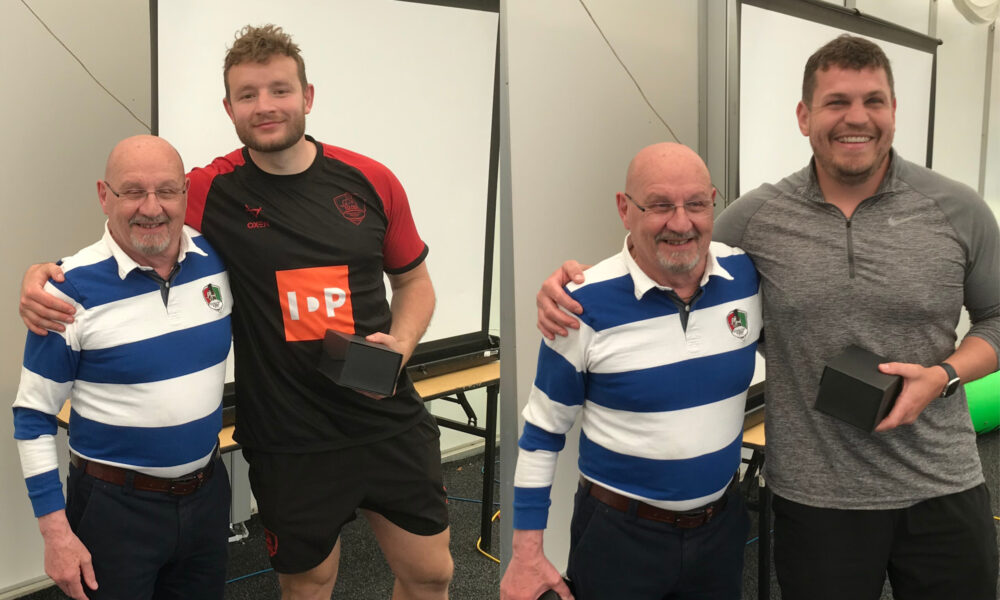 Also receiving awards were Rob Knox and Phil Boulton, who hit the 150 and 100-appearance milestones respectively during the last campaign.
There are more awards to come, both of which will be chosen by the Coventry Rugby faithful.
The Try of the Season shortlist will be unveiled next week. As with 2020, supporters will choose the winning tries from two semi-finals, with the two finalists going head-to-head for the overall winner.
Voting for the Blenkinsop Trophy and the Supporters' Player of the Year will be announced very soon by the Coventry Rugby Supporters Club, so keep your eyes out for that.
These awards will be presented at a special event later in the summer, with details to be announced in due course!