HALFWAY through their season, and director of rugby Rowland Winter says Coventry are ahead of schedule as they push for promotion.
Cov have won all 15 games to sit 13 points clear at the top of National League One – exceeding Winter's expectations but with a warning that there is still a lot of work to do to see the project to completion.
"At the beginning of the season we set our target to try to focus month by month in terms of our fixture list and take a week by week approach, and that's got us to the point where we're at now," said Winter. "We'd have bitten your hand off for that at the start of the year.
"We wanted to be in the mix at Christmas, we wanted to be within touching distance of the top, so to be at the top and a bit clear is definitely a bonus.
"We're not getting too carried away with anything though, we've got some real tough fixtures in the second half of the year, but performance-wise we are where I want us to be and league-wise, I'm delighted.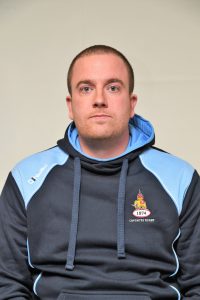 "We've got to go away from home to the majority of the top group – Plymouth, Ampthill, Blackheath and we've still got to go to Darlington after the postponement – and those are all tough places to go to against sides that are winning the majority of their games.
"There's also avoiding complacency, maintaining the sort of consistent performance-levels we've had, and now we've got players coming back from injury and strengthening the squad we've got to make sure we try to keep a settled team and don't start chopping and changing just because players are back.
"You never know, there are always issues just around the corner, there's always problems and difficult games, and each week is tough, so we will stick to our original approach, going week by week and month by month."
A plus for Winter has been the way the squad has responded to the number of long-term injuries in certain areas of the team.
"You always expect injuries and know you are going to have a few players out at any one time, but we didn't expect or plan to have so many to centres and scrum-halves," he said. "But for every situation like that an opportunity comes up.
"Tony Fenner, Anthony Matoto and Rob Knox have stepped into midfield and done great jobs, we've won games and bonus points in that time, and out of that situation we've managed to pick up Fraser Dingwall who is a good addition for us.
"Matoto has found a position he's probably a little more comfortable in which is another benefit for us, so the injuries have probably allowed us to strengthen and improve our team.
"At scrum-half we've had Tom Kessell for a couple of months, he's been an outstanding player for that time, and now we've got Pete White and Dave Brazier coming back into full training we're back up to strength there.
"I'm sure over the next 15 games there will be some other players getting injuries and we'll have to adapt again. That's probably the true strength of the squad – we've got depth, we've got quality, and we've also got the ability to use connections to bring players in or move players out of position and still play well.
"The coaching team as a whole, not just myself, has done a lot of work in the last 18 months to build bridges and strengthen relationships so that when we need to call a friend we've got people there to support us."
Winter feels that the lessons from last season have been taken on board, leading to a stronger all-round group.
"I think you're always learning, if you stop then it's probably the time to move on," he said.
"It's been a challenge in the last 12 months to push the team on and make sure that the team and those around them have everything they need to win this league, and for that I'm always learning and trying to make sure I'm doing everything I can individually.
"I think as a group we're in a good spot at the moment, we're well prepared and it's a fairly well-oiled machine. We've done a lot of hard work to get to this point and now the challenge comes from maintaining that, which is a tough test for everyone, and preparing for next season.
"I'm a big fan of trying to constantly evolve the team, the club, the coaching team and the staff, and trying to add to, tweak and fine tune everything we've got.
"The coaching team we had initially last season were very good rugby players and brought different qualities on and off the pitch. For various reasons we had to make a couple of changes, and probably the biggest difference now is while they were all good players and were learning their coaching, now we've got experienced coaches who used to be very good rugby players.
"We've probably got a better balance now, but also the team is that much further ahead in their own process and therefore the club and the team are more stabilised to allow us to change things.
"I think we've got a great balance of coaches. Nick Walshe, Louis Deacon and Luke Narraway all bring different qualities to the team, they challenge each other as well as contributing different ideas from their own varied backgrounds of coaching and playing.
"Naz has really transformed our defence. He hasn't lost a game as a coach yet, so his biggest learning and development is still to come – it will be a big step for him when he handles a loss.
"Deacs hasn't lost yet as a Coventry coach since he came here for the final month or so of last season. He's really adding to his coaching now and he's developing more into a lead role within our group which is good.
"All the experience Nick has got has now been combined with re-finding his love for rugby and enjoying the game after having a difficult end to his time at Gloucester, and he's now showing that experience and his leadership qualities."
Winter says that while the players have generally performed to his levels of expectation, there have also been some unexpected bonuses.
"I'm pleased that the majority of the players we signed from higher levels and the top performers in National One last season have all delivered so far, along with, equally, the players who were playing first team rugby for us last season.
"There were big expectations on their shoulders and they've delivered.
"What's probably more pleasing for me, though, has been the performance of players I had no expectations of – people like Nathanael Titchard-jones and Jack Higgins, and some of the younger players who have come through like Luc Jeannot, Cameron Gray, James Neal and Kwaku Asiedu.
"Behind them, others such as Willie Priestley and Joe Lane have come through from no real background and are mixing it with former internationals and top-end players.
"It's very pleasing when you find raw talent like that and they become starting players, as Turkish and Jack have – they're probably the stand-out players for me at the moment.
"Equally, our experience of player-coaches last season was a mixed bag so I'm pleased with what Luke Narraway has brought.  He looks like a seasoned pro as a coach, he's hit the ground running. As a player I had that expectation of him, and he's delivered on that, whereas as a coach he's really stepped up and complements Nick and Louis who have both been involved with England Under-20s and at a high level."
And the future?
"We're planning for next season and we're hoping that's going to be in the Championship," said Winter.
"There's an element of difficulty in recruiting and retaining players when you don't know what league you're going to be in.
"At the moment we have about 18 players signed on for next season, at least four or five more will be retained in the next month, and we are down the line with five or six more new recruits who will add to our squad and bring a different level of quality."