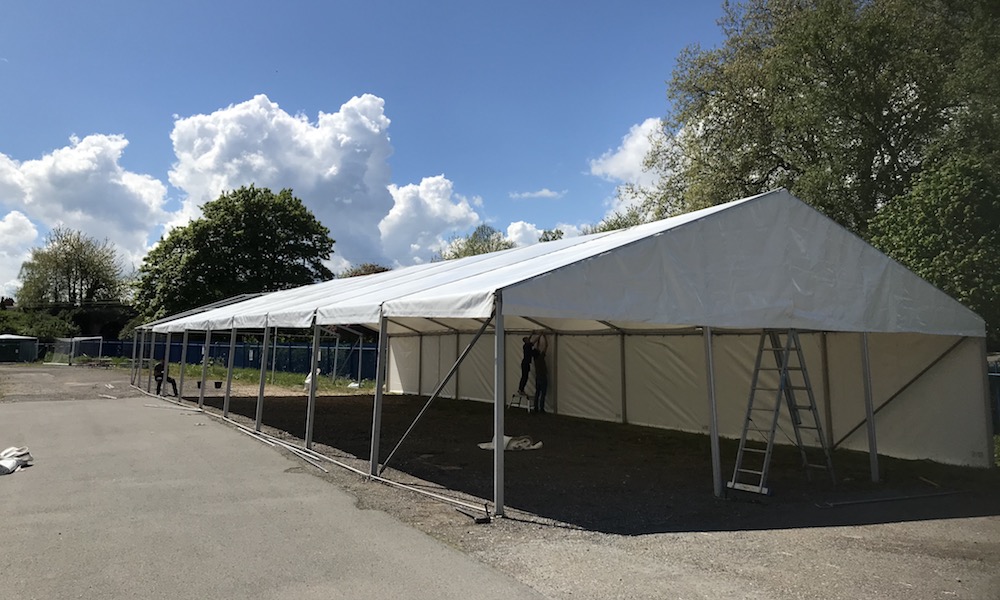 If Saturday is going to be your first match at Butts Park Arena then we hope you're looking forward to it! If you have been coming to the club for years then you need to read the following, because Saturday will be unlike any match day you have experienced at the venue before.
To fulfil the requirements of the relevant safety authorities the management of Coventry Rugby has had to introduce a number of protocols and policies for the game, including:
This match is sold out. If you do not have a ticket then do not attempt to come onto the site
Face coverings are to be worn at all times, unless you are eating or drinking. If you are showing any symptoms of Covid-19 then do not come to the match, and complete a short health questionnaire on Saturday morning at https://forms.gle/rHYXeZ5HeDZw7Lzj9
Entry into the standing areas is via GATE A, at the Broomfield Park side of the site
Entry into the hospitality areas and XL Motors Stand is via entry points at the base of the access road leading up to the stand
Make sure you bring photo ID with you, which matches the name on the ticket
One-way systems will be in operation
All bars and toilets for general admission supporters are outside
All drinks purchases will be made via tokens, which you can buy either in advance from the link below or from the clearly identifiable staff on site via credit/debit card only. No cash will be accepted
All drinks and food must be consumed sitting down, either in the XL Motors Stand (for seated supporters) or in the beer garden (for standing supporters). You are welcome to bring your own food into the stadium
Arrival times will be staggered to reduce queuing at entry points. If you are used to arriving 15 minutes before kick off then change your habits for this one game! Entry times are clearly marked on match tickets, and gates open at 1:30pm
All access routes must be kept clear at all times. We know that there will be people who you will have not seen for many months, but please do not stop to meet and mingle as you will be asked to move
No autographs or pictures will be possible with any players involved in the match day squads from either team
Tickets cannot be transferred and you must sit in the seat that you have been allocated. The seats immediately next to the aisles will be kept clear – this is a requirement of the stadium being able to open
There is reduced car parking on site at Butts Park on a first come, pay and display basis. There is a multi-story car park next door if the Butts Park car park is full
Make sure you read the supporter code of conduct at CRFC Covid supporters code of conduct
Departures from Butts Park will be staggered times to allow the stadium to empty without any crowding
Finally, we appreciate that all of these procedures are very different to previous years. We thank all our supporters who are coming to Butts Park on Saturday for your understanding and co-operation, and please follow the instructions of all staff throughout your day with us.