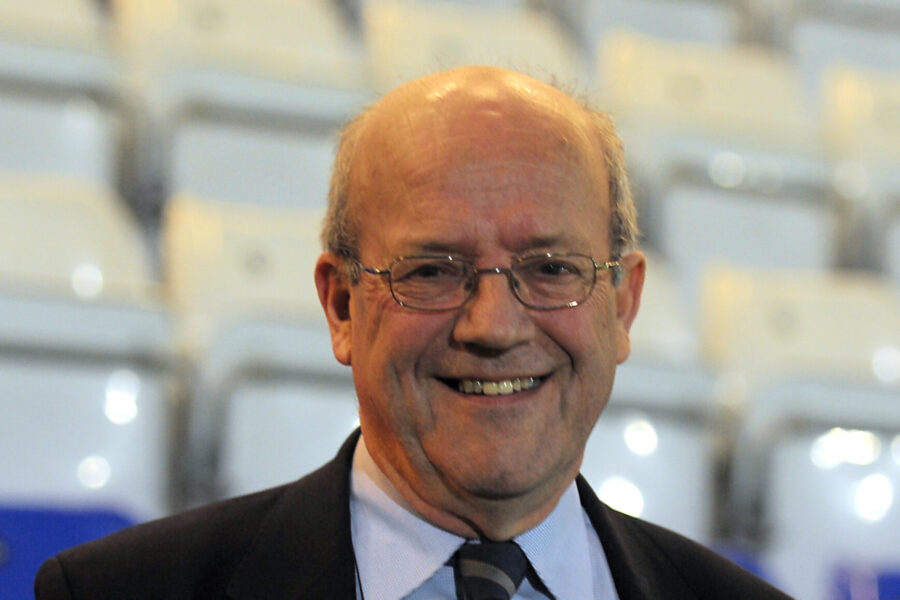 Friday night not only bears the obvious importance attached to a Championship opener against rivals Bedford Blues, but it also celebrates an incredible personal achievement. Our very own John Butler kicks off his 50th year of local broadcasting – which this season starts with a Friday Night Lights belter.
John began watching Cov at the mere age of 5. The date was 17th April, 1948, and accompanied by his Father, John witnessed his first Coventry victory against an Old Blues side, as Cov took the spoils 14-3. Perhaps it was that very day where John's passion for both the game, and statistic collection within it, began. John's Dad bought a Match Day programme which showed the opposition line-up. However, upon inspection, he noticed just the 13 errors when the Old Blues side took to the field. So, John's father sat, took to his programme, and corrected it right there and then.
John continued watching and supporting Coventry until the summer of 1955, before he wrote to the then Club Treasurer Tom Hallam with the simple request; ''Can I sell programmes please?'' The rest is history.
Soon came John's journey into the world of radio. The then BBC Radio Birmingham came to the Club in August 1972 looking for volunteers to cover upcoming games. John was the Supporters' Club rep on the General Committee at the time, and just himself and good friend Mike McLean, a former formidable Coventry front rower, put hands up in order to take the plunge. Mike sadly died in 1978.
"I had no formal training, just listening to some ''gash'' tapes from the guys at Moseley", John explained.
John's first broadcast was Saturday 14th September 1972 vs Gloucester at Coundon Road, as Coventry won 14-6.
John's broadcasting venture has only grown since that day. Between 1972 -1980, John worked with BBC Radio Birmingham alongside Nick Owen & Jim Rosenthal as producers. From 1980-1990, John partnered with commercial station Mercia Sound to widen the coverage of match broadcastings. John was then approached to move back to the BBC, which was now BBC Coventry & Warwickshire, where John once more provided coverage.
For the past 25 years or so, whenever possible, broadcasts have been in the company of Richard Moon, and over the years the two have become close personal friends. "I am delighted Moonie is with me on Friday when we broadcast the Bedford game."
Whilst John does not often deal in estimates or guesses, he reckons he must have covered in the 50 years a minimum of 1,500 matches – which is an incredible achievement. Everyone at Coventry Rugby would like to thank John for his half-century of service to the club, and we wish him another successful broadcast on Friday night.