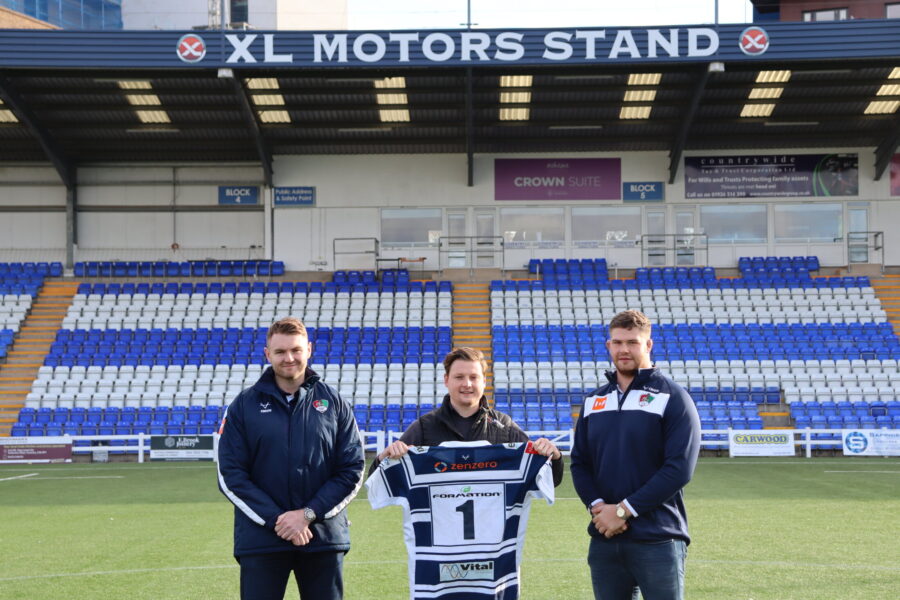 Coventry Rugby is thrilled to announce Vital EV Solutions as its official charging partner.
"We are delighted to welcome the team at Vital EV as our 'Official Charging Partner' here at Coventry Rugby", said Coventry Rugby's Commercial Sales Intern, Toby Trinder.
"Both parties hold such strong values in engaging with the local community, along with working together to help achieve sustainable travel and charging solutions, it makes for a great partnership. We are really looking forward to maintaining and developing a strong relationship in the future."
Any sharp eyes within the Butts Park crowd will have spotted Vital EV's logo on the Coventry shirt on Saturday as we took on Jersey Reds with more that 3'000 people in attendance, and we were thrilled to welcome the Vital EV team to the BPA earlier in the week for a private visit.
Alex Rae, Director & General Manager at Vital EV, just so happens to share the same name as our Head Coach. He explained: "As a proud Coventry Rugby fan, I am thrilled to be partnering with our local rugby club and help engage with grassroots rugby in the community. At Vital EV, we pride ourselves in delivering reliable and heavy-duty EV charging systems which makes Coventry Rugby Club an ideal partner, and we look forward to developing the relationship further".
As a club, we are incredibly excited for this relationship to continue to grow and develop, and we look forward to welcoming the team from Vital EV back to Butts Park Arena again soon.