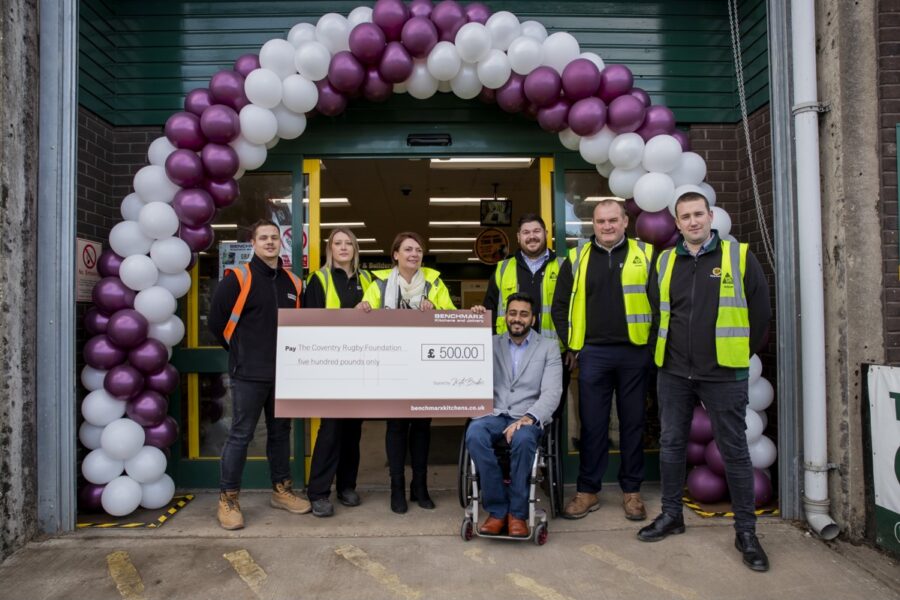 At the beginning of February, Travis Perkins – Benchmarx generously donated £500 to Coventry Rugby Foundation Wheelchair Rugby project, Coventry Stampede. Head Coach and Team Manager of the Stampede, Mandip Sehmi was at the grand opening of the Benchmarx showroom in Rugby to recieve the donation.
Established in 2006, Benchmarx is part of Travis Perkins and offers a variety of high quality kitchen ranges to suit all tastes and pockets as well as leading brands in appliances, worktops and joinery. They offer you quality, on trend looks at an affordable price and have over 10 years of experience designing and supplying kitchens, ensuring competitive trade prices all backed up by a lifetime guarantee.
It was Mandip's personal story with wheelchair rugby whichinspired the Travis Perkins – Benchmarx team to raise the funds. "I spoke to Andy (the Regional Manager) about my own journey in the sport" Mandip explained, "and how much of an impact it had in my life. He surprised us by raising funds for the team."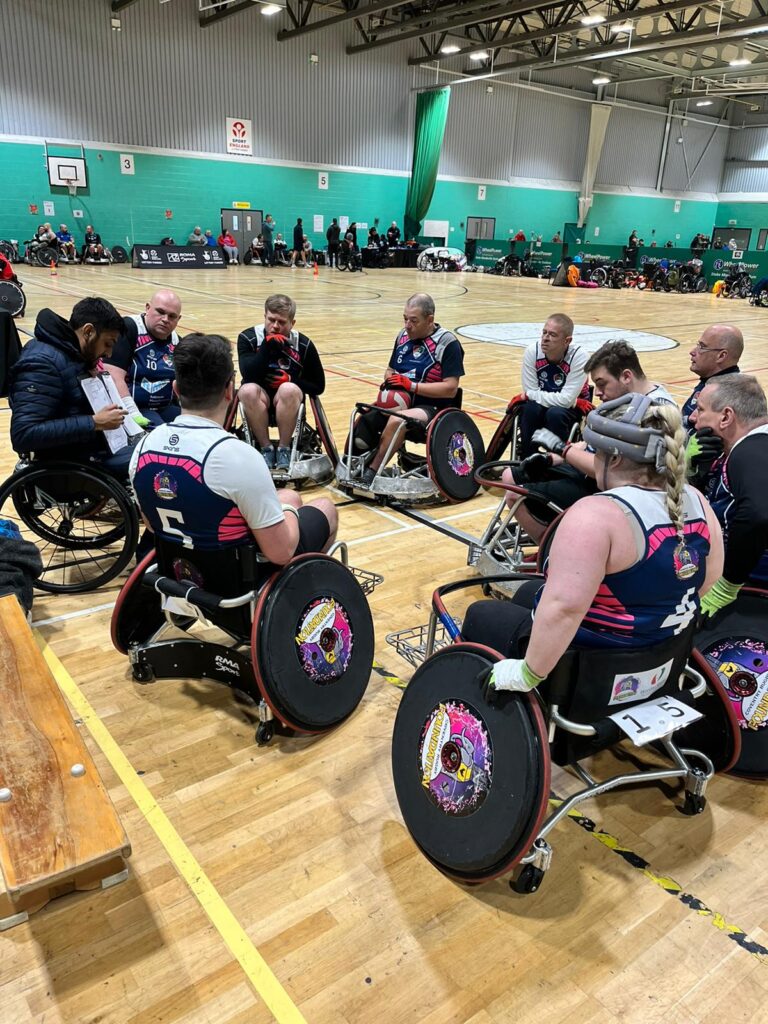 Mandip founded Coventry Rugby's wheelchair team in early 2019 and has achieved a remarkable amount in such a short time; most recently finishing joint-second in the GBWR 2021 Championship late last year. As a Wheelchair Rugby Paralympian and a member of the GBWR Board, he brings extensive experience and is a valuable asset to the Coventry Rugby Foundation.
Mandip continued, "we're absolutely delighted Travis Perkins- Benchmarx chose to sponsor and raise funds for the Coventry Rugby Foundation Wheelchair Rugby programme. The wheelchair rugby club provides weekly sessions to disabled members of the community. It's a fun and friendly atmosphere to get active, exercise, even play competitively. The sessions are open to everyone, just come and have a go" which the donation will go toward maintaining."
If you would like to try wheelchair rugby, support the team or become a sponsor please get in touch with Mandip Sehmi by emailing msehmi@coventryrugby.co.uk.
As a club, Coventry Rugby would like to extend their appreciation to Travis Parkins – Benchmarx for their generosity and for recognising the importance of inclusivity in sport. Coventry Stampede has a very exciting future and looks to have another excellent season.