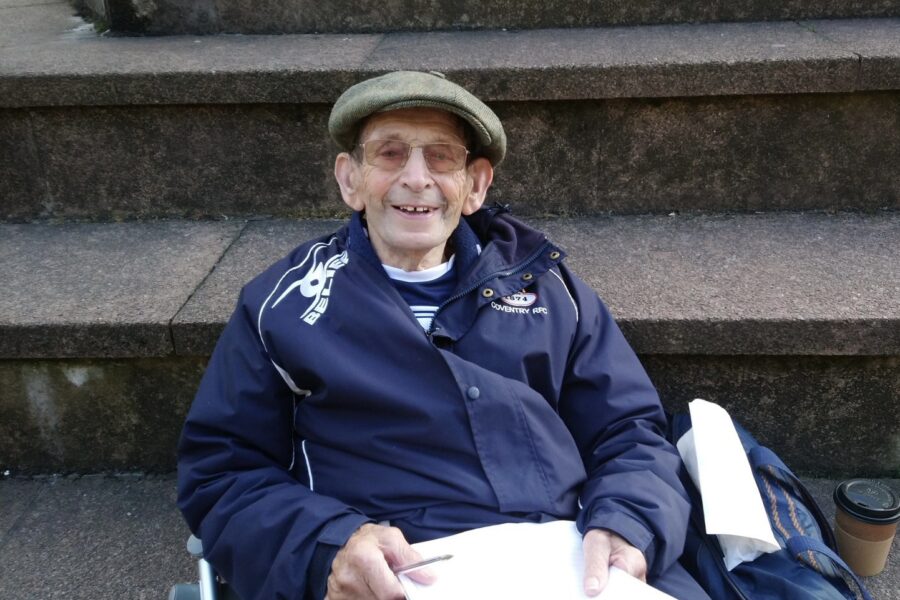 Coventry Rugby is deeply saddened to hear of the passing of life-long supporter, Ted Wainwright. Ted, unfortunately, passed away on the 15th September 2022. Ted will be deeply missed here at Butts Park Arena, and our thoughts and condolences go out to his family and friends.
Ted has been an ever present part of Coventry Rugby for the best part of a century, and his unwavering support has been integral to the positive journey that this club has been on over the years. Everyone at Coventry Rugby understands that a match day at Butts Park will no longer be the same, but the memory of Ted will live on with each cheer from a blue and white crowd.
We will be celebrating Ted's life on the 22nd October when we face Cornish Pirates here at the BPA – and more details will be announced closer to the day.
Rest in peace, Ted.
OnceCovAlwaysCov