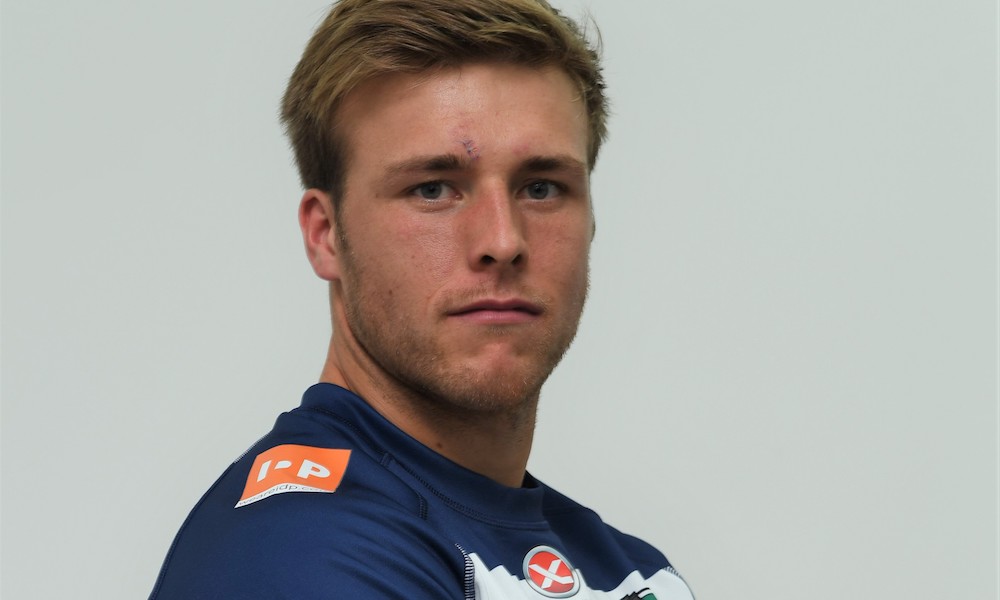 Coventry Rugby has today announced that Adam Peters will be the club captain for the 2020/21 season.
The 25-year-old forward, who arrived at Butts Park in the summer of 2018, excelled once again in the 2019/20 season, winning the Coaches' Player of the Season (forwards) award and playing in 18 of the club's 22 matches.
Peters replaces Phil Boulton, who steps down from the role after four seasons to concentrate on his Head Coach positions with the Coventry Under-18s and Kenilworth RFC and maintaining his high standards on the pitch.
Ryan Burrows will continue as the 1st team and match day captain, and the leadership group will include Tony Fenner and Joe Buckle, who will continue their coaching progression by supporting the senior coaches in the backs and scrum respectively.
Director of Rugby Rowland Winter says that Peters is the right person to be the figurehead at Butts Park.
"Adam's experience, personality and leadership skills make him the perfect player to drive the playing squad forward," he commented. "He sets great standards on and off the pitch and works hard to support all of the players within the group.
"Meanwhile Ryan is ideal to be the match day captain. He led the team exceptionally well last season in his first year at the club. He leads from the front and his experience is invaluable. We're also confident that there is still more to come from Ryan in a Coventry shirt both as a player and as a captain.
"I'd like to pay tribute to Phil Boulton for all his hard work over the last four years. Boults has been an excellent club captain and his coaching ability has helped to develop a number of players who are now on the pathway towards regular first team rugby at the club. Handing over the club captaincy means that he can focus on his rugby and on his coaching, and he'll continue to have a big part to play in both these areas."
Peters says that it will be an honour to be club captain in 2020/21.
"I've been very proud to be a Cov player over the last couple of years and it's going to be an honour to be club captain," he said. "Coventry is a historic club and it will be a privilege to have my name alongside some of the sport's greats. I've also got big shoes to fill – Boults has been an outstanding leader.
"I'm looking forward to being able to contribute to more success in the future and to working with the other senior players, especially Ryan Burrows as first team captain."