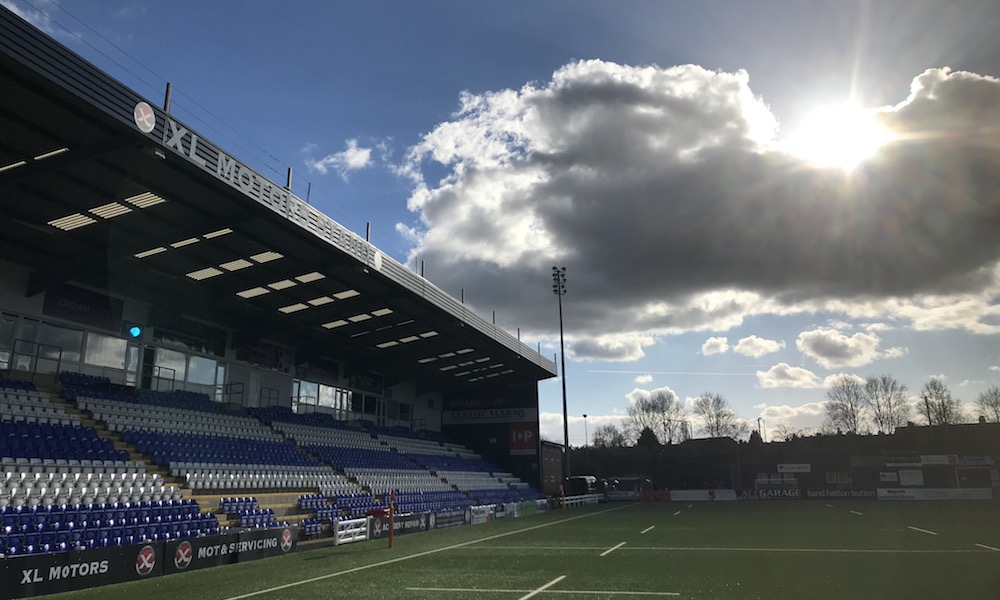 When Coventry Rugby announced that all home matches would be live streamed it was our intention to provide this service for free to those supporters who ordered 2020/21 Season Tickets back in the summer at our time of greatest need, whether through the crowdfunder or directly from the club.
We organised live streaming directly with a production partner for the pre-season matches and at the time we believed that this arrangement would be possible into the league season.
However the Greene King IPA Championship live streaming agreement has now been taken in-house by the RFU, who will be hosting every match via www.championshiprugby.co.uk
These circumstances are outside our control, so it is with regret that we have to inform everyone including Season Ticket Holders that you will be needing to pay for your live streaming for the Greene King IPA Championship campaign.
Accordingly we have fast-tracked our plan for refunds for the 2020/21 season.
With no prospect of more than one match being played in front of spectators, and no definition from the RFU yet as to the structure of the 2021/22 season, we have decided the following:
2020/21 Season Ticket Holders can claim either (i) a full refund, (ii) a partial refund or (iii) no refund. Options (ii) and (iii) would see the payment remain with the club as a donation
2020/21 Season Ticket Holders will have priority booking for the Saracens home match in May, on the proviso that we can open Butts Park Arena for spectators. Please note that even if you donate some money to the club tickets for this game will have to be paid for
At the point when 2021/22 Season Tickets go on sale, any supporters who had Season Tickets in 2019/20 will have first refusal on the seat which they had in that campaign, social distancing permitting, of course
We are asking 2020/21 Season Ticket Holders to download a form from here – 2020-21 STH refund form and return it to Jo Hill via jhill@coventryrugby.co.uk no later than the end of March. Refunds will be processed no later than April 30th, 2021, due to the reduced staffing at the club.
Refunds will only be offered to the cardholder who paid for the order; this includes individuals who booked via crowdfunder.
Details for booking live streaming will be available shortly.
We appreciate the frustration that this will cause for 2020/21 Season Ticket Holders, but hope that you can understand that this has been brought about by circumstances outside our direct control.
We continue to thank all of our supporters for your continued patience and backing, and hope that you will enjoy the Greene King IPA Championship campaign, beginning this Saturday afternoon.